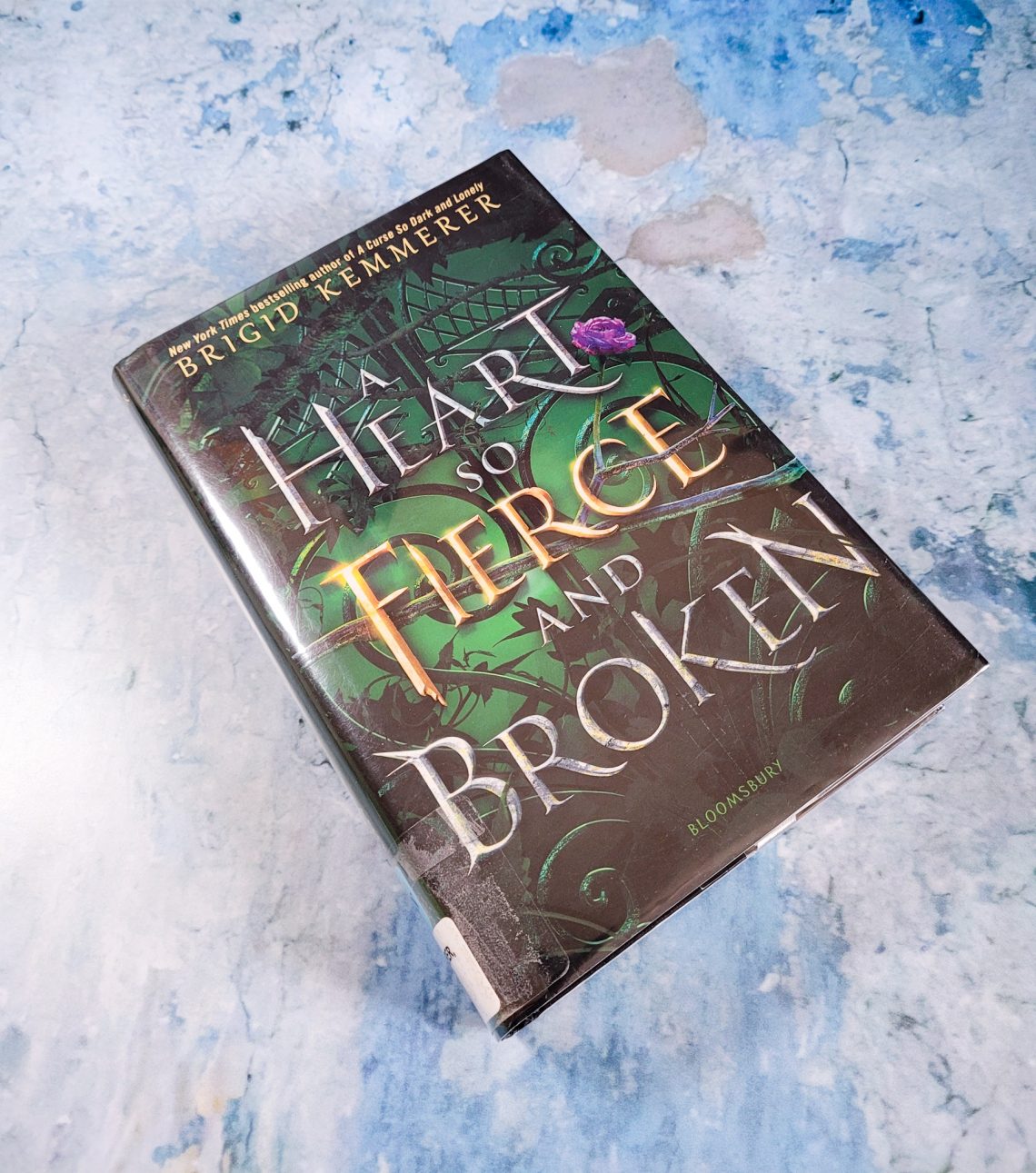 Episode 56: A Heart So Fierce and Broken by Brigid Kemmerer
Welcome back! In this episode, we chat about A Heart So Fierce and Broken by Brigid Kemmerer. We share thoughts on such topics as special editions, disability as a disguise, the trope of naming dudes "Hawk," and whether "Iisak" is pronounced "eye-sack." And be ye warned, there are some ACOTAR and Star Wars spoilers ahead. Check out our episode on the first book, A Curse So Dark and Lonely!
---
a warm "hello <3" to our newest patron, Emily!
We still have a survey going on, and we'd really appreciate if you took it! We've already implemented some of your suggestions, so we'd love to know what else you're looking for in the show!
Recommend if you like…
shoutout to dear friend-of-the-show Ellie (@thevelocireader)
J mentions the From Blood and Ash series by Jennifer Armentrout
We reference Keris Veturius, an excellent villain character from Sabaa Tahir's An Ember in the Ashes series (we have episodes on books 1, 2, 3, & 4)
Here's an article about the Window of Tolerance that includes helpful descriptions and diagrams.
This listicle confirms that bat faces are indeed cute.
---
Podcast: Play in new window | Download
Subscribe: RSS
---
As always, we'd love to be in discussion with you, magical people. Drop us a line in the comments or reach out to us on twitter, Instagram (@thelibrarycoven), or via email (thelibraycoven@gmail.com).
Access complete show notes on our website, thelibrarycoven.com.
We really appreciate ratings and reviews on iTunes, Google Podcasts, Spotify, or any other platforms. Help us share the magic by spreading the word about the podcast!
You can support our labor by leaving us a one-time tip on Ko-fi or purchasing books from our Bookshop! Better yet, become a monthly patron via Patreon and you can unlock a bunch of exclusive perks like access to our community of reader-listeners on Discord.
Our cover art is by the talented artist nimsby. The podcast theme song is "Unermerry Academy of Magics" by Augustin C from the album "Fantasy Music", which you can download on FreeMusicArchive.com.
We support #LandBack. The Library Coven is recorded and produced on stolen indigenous land: Arapahoe, Cheyenne, and Ute (Kelly) and Chickasha, Kaskaskia, Kickapoo, Mascoutin, Miami, Mesquaki, Odawa, Ojibwe, Peankashaw, Peoria, Potawatomi, Sauk, and Wea (Jessie)