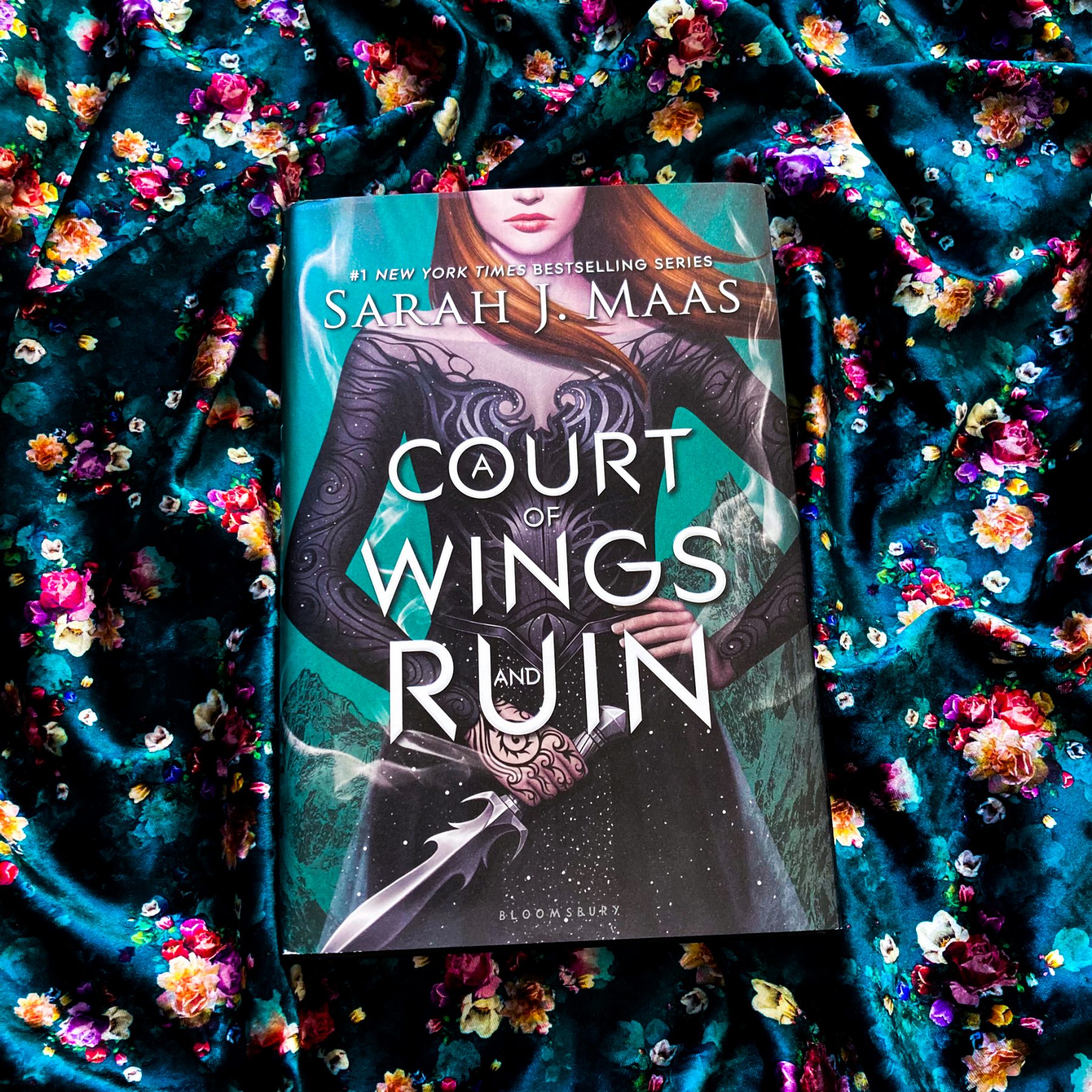 Episode 49: A Court of Wings and Ruin by Sarah J. Maas
It's here! Our final episode of Season 3, in which we discuss A Court of Wings and Ruin by Sarah J. Maas, the 3rd book in the Court of Thorns and Roses series. It's a longer episode…#SorryNotSorry because we have so many thoughts and feelings!
We'll be back to regularly scheduled programming (aka bi-weekly podcasts about a-mah-zing books) starting June 1st, 2021. Make sure to subscribe wherever you get the show so you don't miss out on some exciting bonus content we'll be releasing in the meantime (hint hint, author interviews!!)
---
Please consider taking our supporter survey. It should require only 5-10 minutes and it will help us get to know our audience and get your feedback about the content we create.
http://bit.ly/LibraryCovenSurvey
---
Content warning for discussions of sexual violence. 
In A Court of Wings and Ruin, Feyre starts out in the Spring court, bringing it to its knees as retribution for every terrible thing that Tamlin did. She escapes back to the Night Court with Lucien so she can get back together with her mate, Rhysand, and help all of Prythian and the human realm take on Hybern, who basically wants to kill everyone.
This episode contains major spoilers for books 1-3 of the series. You can check out episode 14 for our ACOTAR chat and episode 21 for our discussion of ACOMAF.
---
---
Podcast: Play in new window | Download
Subscribe: RSS
---
transcripts to come, spring 2021
---
As always, we'd love to be in discussion with you, magical people. Post or tweet about the show using #criticallyreading or #thelibrarycoven. Let us know what you think of the episode, anything we missed, or anything else you want us to know by dropping a line in the comments or reaching out to us on twitter or Instagram (@thelibrarycoven), or via email (thelibraycoven@gmail.com). You can also check out the show notes on our website, thelibrarycoven.com.
We really appreciate ratings and reviews on iTunes, Google Podcasts, Spotify, or any other platforms. Help us share the magic by spreading the word about the podcast!
Please support our labor by leaving us a one-time tip on Ko-fi or purchasing books from our Bookshop! Even better yet, become a monthly patron via Patreon and you can unlock a bunch of exclusive perks like access to our community of reader-listeners on Discord.
Our cover art is by the talented artist nimsby. The podcast theme song is "Unermerry Academy of Magics" by Augustin C from the album "Fantasy Music", which you can download on FreeMusicArchive.com.
The Library Coven is recorded and produced on stolen indigenous land: Arapahoe, Cheyenne, and Ute (Kelly) and Chickasha, Kaskaskia, Kickapoo, Mascoutin, Miami, Mesquaki, Odawa, Ojibwe, Peankashaw, Peoria, Potawatomi, Sauk, and Wea (Jessie)
#LandBack. You can support Indigenous communities by donating to Mitakuye Foundation, Native Women's Wilderness, or the Navajo Water Project. These suggested places came from @lilnativeboy.