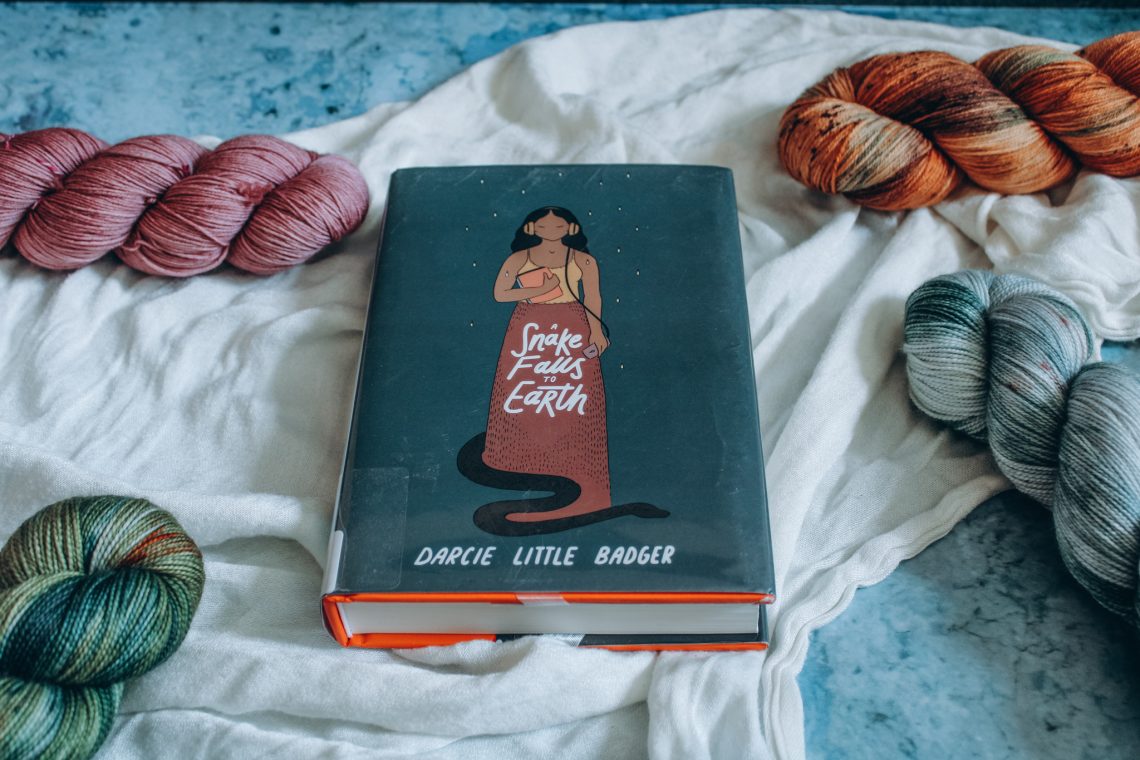 Episode 77: A Snake Falls to Earth by Darcie Little Badger
Y'all, we're excited to bring you this episode about A Snake Falls to Earth by Darcie Little Badger, a (relatively) newly minted Newberry Award honor winner!!
Worlds collide when a group of animal spirits (including a cottonmouth snake, a pair of coyote twins, a Cooper's hawk, and a magpie) crosses over to the human world in order to save their wee toad friend from death/extinction. Young human Nina and her family based in South Texas are inextricably tied up in this multi-species adventure. 
No show notes, so go pick up this book from your library instead! As Jessie notes in the episode, since it's a Newberry honor, many libraries will have numerous copies of this title – sometimes unlimited audiobooks available. Go forth and read/listen!
---
---
Podcast: Play in new window | Download
Subscribe: RSS
---
As always, we'd love to be in discussion with you, magical people. Drop us a line in the comments or reach out to us on twitter, Instagram (@thelibrarycoven), or via email (thelibraycoven@gmail.com).
Access complete show notes on our website, thelibrarycoven.com.
We really appreciate ratings and reviews on iTunes, Google Podcasts, Spotify, or any other platforms. Help us share the magic by spreading the word about the podcast!
You can support our labor by leaving us a one-time tip on Ko-fi or purchasing books from our Bookshop! Better yet, become a monthly patron via Patreon and you can unlock a bunch of exclusive perks like access to our community of reader-listeners on Discord.
Our cover art is by the talented artist nimsby. The podcast theme song is "Unermerry Academy of Magics" by Augustin C from the album "Fantasy Music", which you can download on FreeMusicArchive.com.
We support #LandBack. The Library Coven is recorded and produced on stolen indigenous land: Arapahoe, Cheyenne, and Ute (kelly) and Chickasha, Kaskaskia, Kickapoo, Mascoutin, Miami, Mesquaki, Odawa, Ojibwe, Peankashaw, Peoria, Potawatomi, Sauk, and Wea (Jessie)