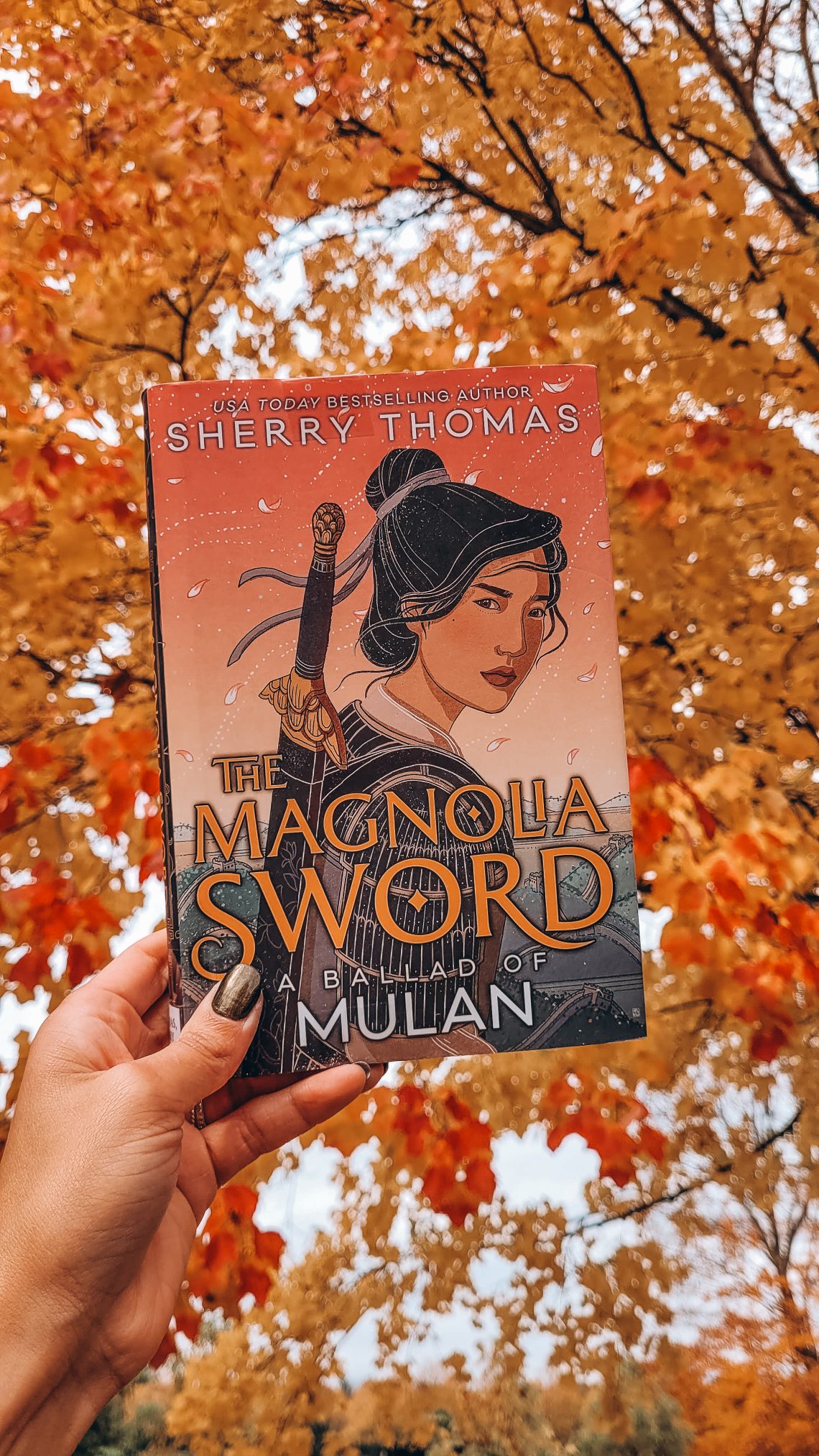 Season 6 begins! 85. The Magnolia Sword by Sherry Thomas
Season 6 has officially begun! We're back with a historical fiction novel suggested by our beloved patron Grey (@grey_reads on insta): The Magnolia Sword by Sherry Thomas. This is a retelling of the legend of Mulan from Chinese folklore. 
---
Recommend if you like…

Mulan retellings, generally (Disney films included)
Hafsah Faisal's novels (We Hunt the Flame and We Free the Stars)

Beneath the Moon

by Yoshi Yoshitani

Classic martial arts texts/films like Legend of the Condor Heroes and Crouching Tiger Hidden Dragon

re: writing systems, oral traditions, and grappling with "civilization"

The Dawn of Everything: A New History of Humanity by David Graeber and David Wenigrow really is mind blowing if you want to un/re-learn all there is to know about ancient humans and how we developed.
in the episode, k says oral traditions have been around for tens of thousands of years…and that is on the lower end of estimates

chest binding resources
---
Podcast: Play in new window | Download
Subscribe: RSS
---
As always, we'd love to be in discussion with you, magical people. Reach out to us on Instagram (@thelibrarycoven) or via email (thelibraycoven@gmail.com).
Access complete show notes on our website, thelibrarycoven.com.
We really appreciate ratings and reviews on iTunes, Google Podcasts, Spotify, or any other platforms. Help us share the magic by spreading the word about the podcast!
You can support our labor by leaving us a one-time tip on Ko-fi or purchasing books from our Bookshop! Better yet, become a monthly patron via Patreon and you can unlock a bunch of exclusive perks like access to our community of reader-listeners on Discord.
Our cover art is by the talented artist nimsby. The podcast theme song is "Unermerry Academy of Magics" by Augustin C from the album "Fantasy Music", which you can download on FreeMusicArchive.com.
We support #LandBack. The Library Coven is recorded and produced on stolen indigenous land: Arapahoe, Cheyenne, and Ute (kelly) and Chickasha, Kaskaskia, Kickapoo, Mascoutin, Miami, Mesquaki, Odawa, Ojibwe, Peankashaw, Peoria, Potawatomi, Sauk, and Wea (Jessie)