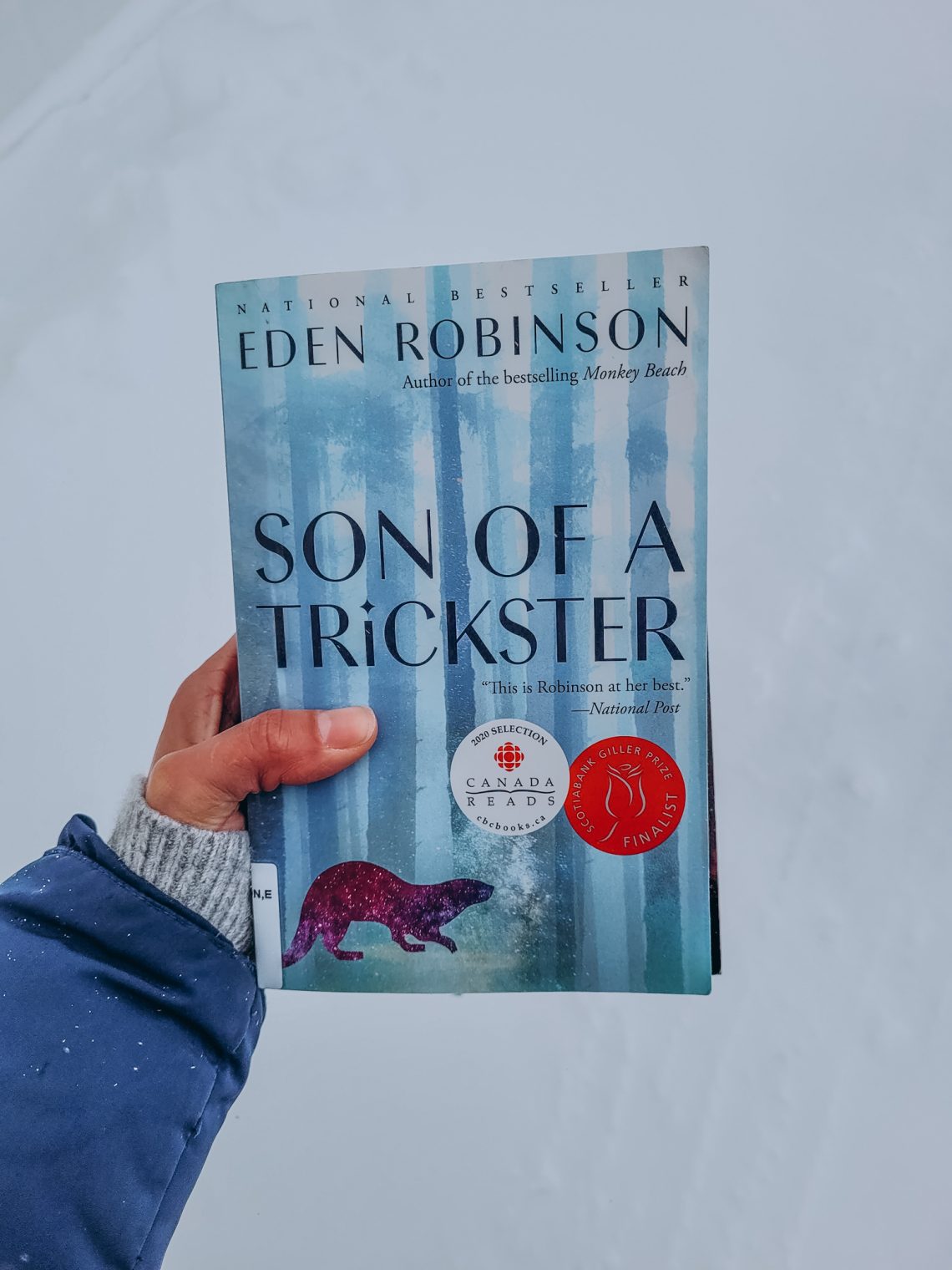 Episode 66: Son of a Trickster by Eden Robinson
We're back for what might be the most chaotic episode yet! join us for our discussion of Son of A Trickster by Eden Robinson. Attempting to summarize this book is an exercise in futility (you'll understand when you hear k try to give an on-the-fly synopsis…).
While this book can get categorized as YA (the protagonist, Jared, is 15-16), there is a lot of explicit violence, so it would be better for a mature teen reader or adults.
Content warning for discussions of self-harm, suicide attempt, familial abuse, drug use, and alcoholism.
---
This book was chosen by our wonderful Patreon patron Grey! They are fantastic and wonderful. AND Grey posts amazing

book reviews on Instagram

, so do yourself a favor and check out their page!!

Recommend if you like…

Jonny Appleseed by Joshua Whitehead
Butter Honey Pig Bread by Francesca Ekwuyasi
Reservation Dogs (tv show)

K suggests listening to this review of Reservation Dogs by Red Power Hour (a show via The Red Nation's podcast — which you should TOTALLY support and listen to if you don't already!!)
Residential schools are a massive topic with multi-generational impacts. below you'll find further reading and resources:
here's a cute Buzzfeed article about a guy who finds his old iPod nano from high school.
Let's be like Sarah and decolonize our damn selves!! on that note, here are some dank (meme) accounts
Here's a great episode of the podcast All My Relations "beyond blood quantum"
---
Podcast: Play in new window | Download
Subscribe: RSS
---
As always, we'd love to be in discussion with you, magical people. Drop us a line in the comments or reach out to us on twitter, Instagram (@thelibrarycoven), or via email (thelibraycoven@gmail.com).
Access complete show notes on our website, thelibrarycoven.com.
We really appreciate ratings and reviews on iTunes, Google Podcasts, Spotify, or any other platforms. Help us share the magic by spreading the word about the podcast!
You can support our labor by leaving us a one-time tip on Ko-fi or purchasing books from our Bookshop! Better yet, become a monthly patron via Patreon and you can unlock a bunch of exclusive perks like access to our community of reader-listeners on Discord.
Our cover art is by the talented artist nimsby. The podcast theme song is "Unermerry Academy of Magics" by Augustin C from the album "Fantasy Music", which you can download on FreeMusicArchive.com.
We support #LandBack. The Library Coven is recorded and produced on stolen indigenous land: Arapahoe, Cheyenne, and Ute (Kelly) and Chickasha, Kaskaskia, Kickapoo, Mascoutin, Miami, Mesquaki, Odawa, Ojibwe, Peankashaw, Peoria, Potawatomi, Sauk, and Wea (Jessie)