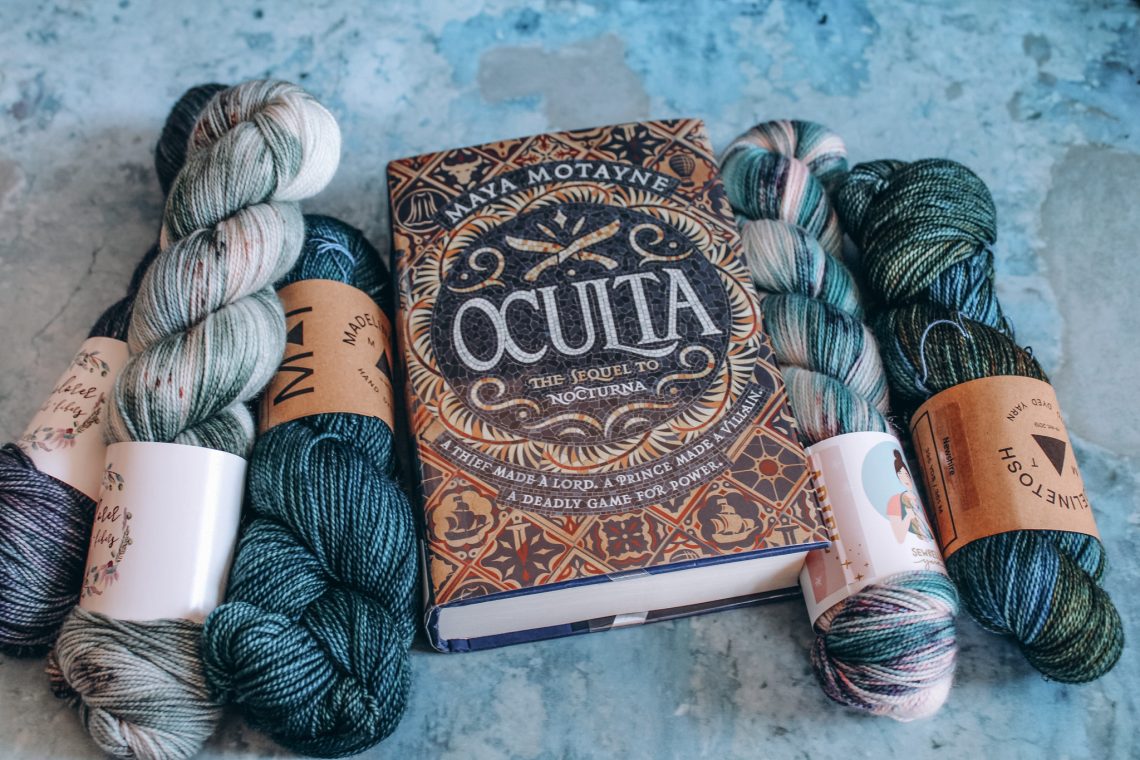 Episode 65: Oculta by Maya Motayne
We're finally going back to Castellan and reuniting with Finn and Alfie! In this episode we discuss Oculta by Maya Motayne, the second installment of the A Forgery of Magic series. This book is the sequel to Nocturna, which we discussed in episode 41, so go check that out if you haven't yet! 
In Oculta, we're back in San Cristobal, with Finn and Alfie trying to figure out a murderous plot at the center of a v dramatic peace summit. Of course, chaos ensues! 
onto the short and sweet show notes…
---
Recommend if you like…

Six of Crows and/or Crooked Kingdom by Leigh Bardugo – there's a heist-y feeling with all of the shenanigans and plotting.
Tamora Pierce's Trickster's Choice and Trickster Queen

From Art Spiegelman's Maus, a graphic novel about the holocaust and it's legacy in a family, to the autobiographical All Boys Aren't Blue by George M. Johnson and many books in between, censorship and book banning are back in our collective conversation. Below are some related resources and articles.
We discuss predatory financial practices in the episode, so here is some further reading

multi-faceted criticisms of the International Monetary Fund (IMF) include it's so-called "debt-trap diplomacy" of foisting the use of Structural Adjustment Programs (SAPs) and austerity policies (don't know WTF all those acronyms mean? here's a source with more information)
In this video, Dari Grant explains the cycle of payday loans and her ideas for disrupting it

K was trying very hard to describe a website where you can drag and see the real size of countries. It's called "The True Size Of…"
K mentions the scholar and writer Jasbir Puar and the concept of "debility" she develops in the book The Right to Maim. Very heavy and important reading, so take care.
---
Podcast: Play in new window | Download
Subscribe: RSS
---
As always, we'd love to be in discussion with you, magical people. Drop us a line in the comments or reach out to us on twitter, Instagram (@thelibrarycoven), or via email (thelibraycoven@gmail.com).
Access complete show notes on our website, thelibrarycoven.com.
We really appreciate ratings and reviews on iTunes, Google Podcasts, Spotify, or any other platforms. Help us share the magic by spreading the word about the podcast!
You can support our labor by leaving us a one-time tip on Ko-fi or purchasing books from our Bookshop! Better yet, become a monthly patron via Patreon and you can unlock a bunch of exclusive perks like access to our community of reader-listeners on Discord.
Our cover art is by the talented artist nimsby. The podcast theme song is "Unermerry Academy of Magics" by Augustin C from the album "Fantasy Music", which you can download on FreeMusicArchive.com.
We support #LandBack. The Library Coven is recorded and produced on stolen indigenous land: Arapahoe, Cheyenne, and Ute (Kelly) and Chickasha, Kaskaskia, Kickapoo, Mascoutin, Miami, Mesquaki, Odawa, Ojibwe, Peankashaw, Peoria, Potawatomi, Sauk, and Wea (Jessie)