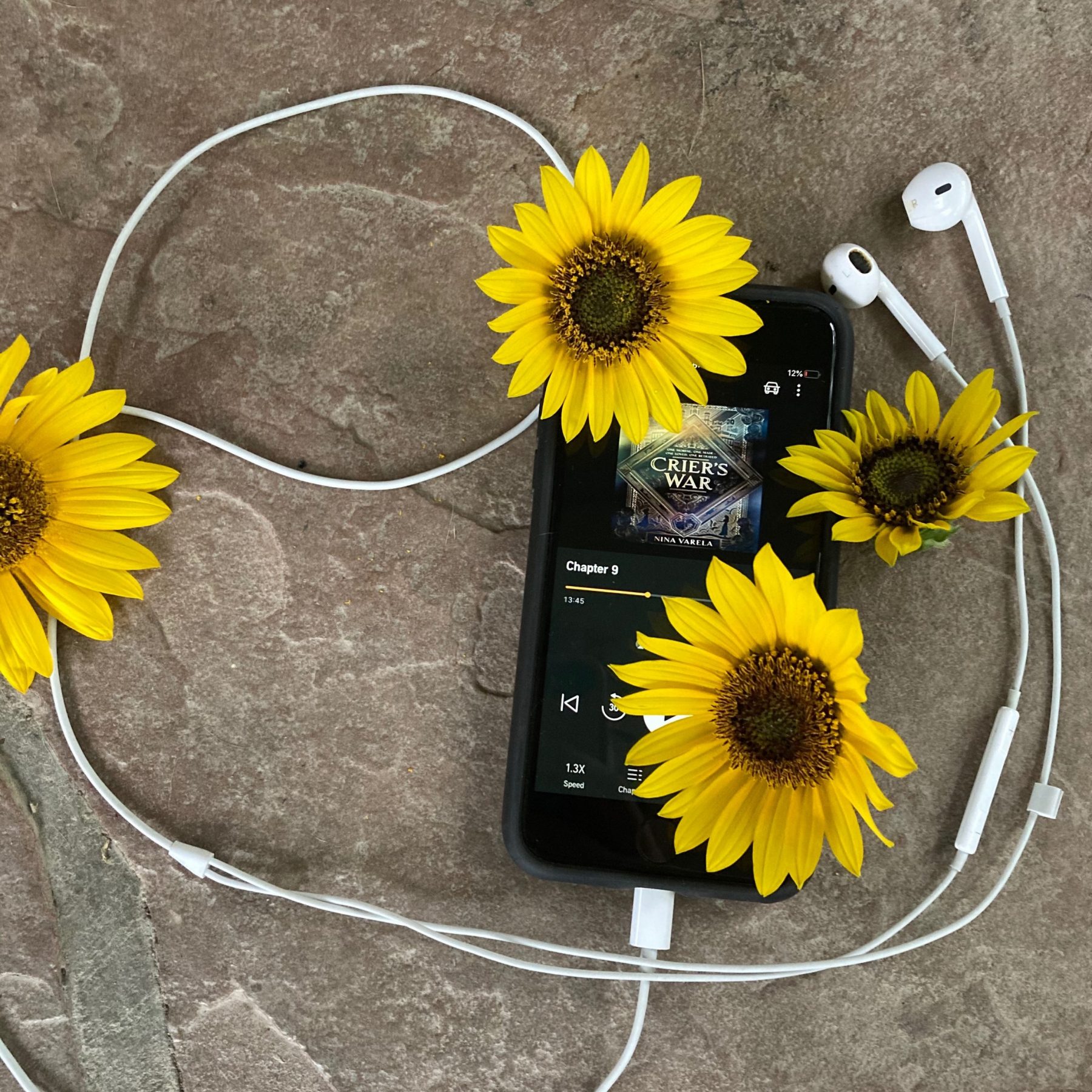 Episode 36: Crier's War by Nina Varela
Hello, magical folx! This fortnight we're discussing Crier's War by Nina Varela! This book is fantasy adjacent, and leans a bit more toward science fiction, but we have lots of world building and robot things to talk about!
Call to action: This week we're educating ourselves on how the various technologies we use impact BIPOC and disabled people. Here are two books that can help with our collective education:
This is just the start of our education. Please let us know any other sources you found helpful!
---
We got started talking about the difference between science fiction, fantasy, and horror. This Masterclass article has a good overview of fantasy and science fiction, and you can see how something like horror could really fit under either.
Here's more information on handfasting
J recommends the tv show The Great 
K recommends the book The Age of Surveillance Capitalism by Shoshana Zuboff
That Instagram post from badformreview about using food words to describe skin color
"No Drums Allowed: Afro Rhythm Mutations in North America" by He Zhao – suggested by K about the use of the term "strange music" in the book
"Women and Hysteria in the History of Mental Health" – worth checking out how mental health has been treated in regards to women throughout history
K couldn't find an accessible description of the theory online, so she adapted this from the introduction to my dissertation"Assemblage" as a theory was originally articulated by Gilles Deleuze and Félix Guattari in Mille Plateaux (1980), published in English in 1987 with the title A Thousand Plateaus. Capitalism and Schizophrenia. Assemblage is a rather clumsy translation of the original French term agencement, which "implies specific connections with other concepts. It is, in fact, the arrangements of these connections that gives the concepts their sense. […] Agencement designates the priority of neither the state of affairs nor the statement but of their connection, which implies the production of a sense that exceeds them" (Phillips 108, emphasis in original).
Dianne Currier clarifies that assemblages are "functional conglomerations of elements, but, importantly, the component elements are not taken to be unified, stable or self-identical entities or objects, that is, they are not grounded on a prior unity. In each assemblage, the particles, intensities, forces and flows of components meet with and link with the forces and flows of other components: the resultant distribution of these meetings constitutes the assemblage" ("Feminist Technological Futures" 325)
The metaphor of a constellation helps illustrate what Currier discusses here. The meaning of constellations comes from their connection, which arise out of stories humans grafted onto the stars during specific historical moments. Constellations are human constructs with empirical effects that produce emotions in the people witnessing them, in much the same way as race is a story, a shifting social construct that produces material consequences. Constellations themselves are made of component assemblages, multiplicities of objects (e.g., celestial bodies) and intensities (e.g., gravity) acting upon objects of any size. Finally, the parts of a constellation are always (and already) in motion—from the largest sense of the universe expanding to the smallest sub-atomic particles, and everything in between. Thinking assemblage theory through astronomy and astrophysics can help us focus on the intensities and linkages that give assemblages their meanings.
If you're not already, follow thevelocireader on Instagram. She is the kindest person and has great reviews!
ACOMAF spoilers around 46 minutes
Recommend if you like:
"How to Spot Police Surveillance Tools" by Kristina Libby
"How to Respond to the Risk of Surveillance While Protesting" by Jake Laperruquq
---
Podcast: Play in new window | Download
Subscribe: RSS
---
Transcript to come Spring 2021
---
As always, we'd love to be in discussion with you, magical folx. Post or tweet about the show using #criticallyreading. Let us know what you think of the episode, anything we missed, or anything else you want us to know by dropping a line in the comments or reaching out to us on twitter or Instagram (@thelibrarycoven), or via email (thelibraycoven@gmail.com). You can also check out the show notes on our website, thelibrarycoven.com.
We really appreciate ratings and reviews on iTunes, Google Podcasts, Spotify, or any other platforms. Help us share the magic by spreading the word about the podcast!
Please support our labor by leaving us a one-time tip on Ko-fi or purchasing books from our Bookshop! Even better yet, become a monthly patron via Patreon and you can unlock a bunch of exclusive perks like mini-sodes, bonus episodes, and access to our community of reader-listeners on Discord.
The podcast theme song is "Unermerry Academy of Magics" by Augustin C from the album "Fantasy Music", which you can download on FreeMusicArchive.com.
JK, it's magic is recorded and produced on stolen indigenous land: Arapahoe, Cheyenne, and Ute (Kelly) and Chickasha, Kaskaskia, Kickapoo, Mascoutin, Miami, Mesquaki, Odawa, Ojibwe, Peankashaw, Peoria, Potawatomi, Sauk, and Wea (Jessie)
You can support Indigenous communities by donating to Mitakuye Foundation, Native Women's Wilderness, or the Navajo Water Project. These suggested places came from @lilnativeboy