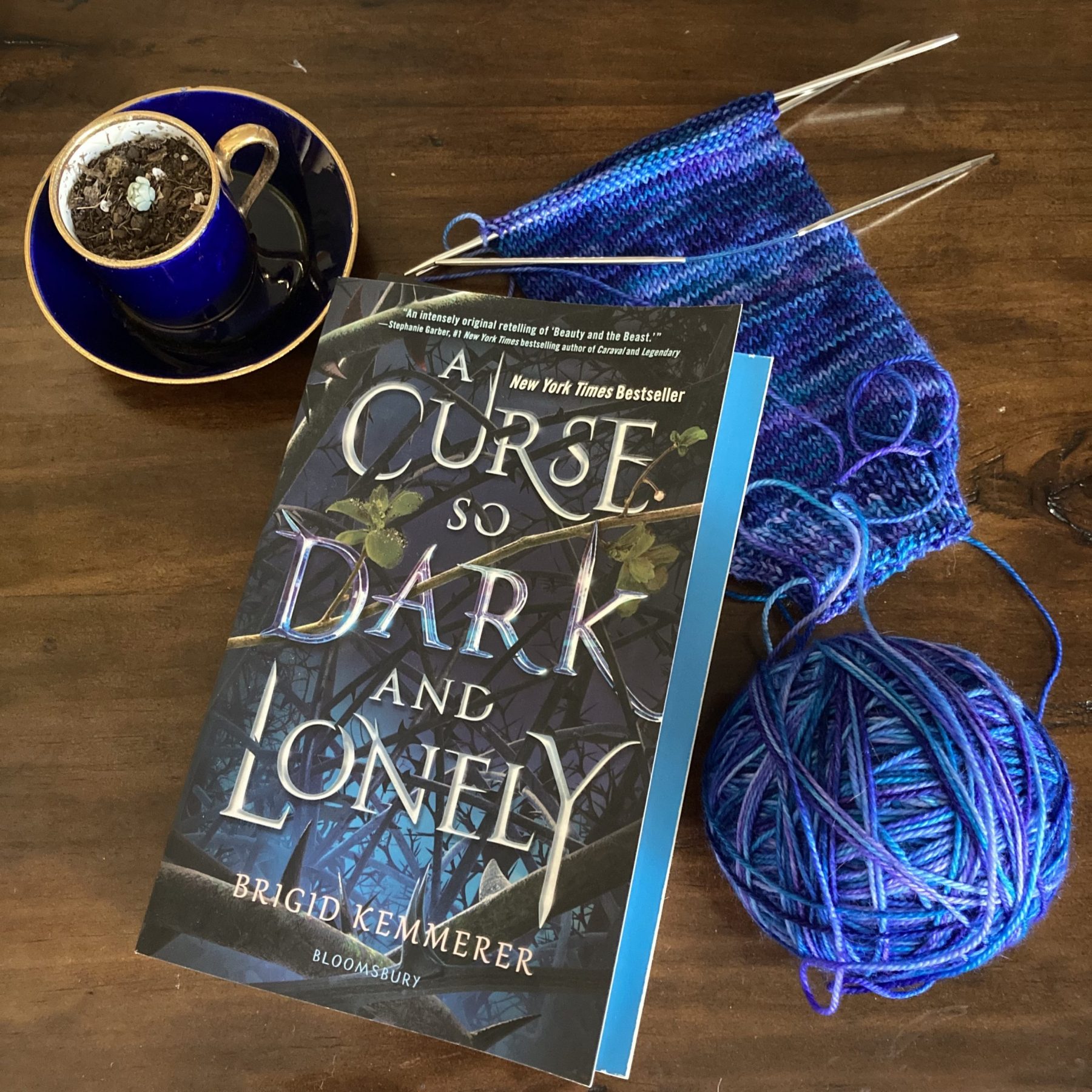 Episode 37: A Curse so Dark and Lonely by Brigid Kemmerer
Greetings to all you magical beings out there! This fortnight, we're discussing A Curse so Dark and Lonely by Brigid Kemmerer. We immensely enjoyed Kemmerer's spin on the whole Beauty and the Beast tradition, and we found Harper to be one of the most relatable and badass protagonists! There's so much about this novel that we found relevant to our pandemic times– especially re: disability, medical debt, . Also, J & K happen to be on different ships this time! Hope you enjoy and learn things and teach us things!
Content warning: terminal illness and parental death, rape and sexual assault (mins 20-22).
---
Call to action: This week we're encouraging y'all to "crip" your timelines on social media. Similar to the term "queer," which was once a slur, crip is being reclaimed by disabled and chronically ill folx. Give some of the accounts below a follow, learn from them, and support them (including with your $$ if possible). *links below to instagram pages unless otherwise specified*
Also check out the work of Sins Invalid, a group based in Tongva territory (aka the Bay Area), and the Disability Visibility Podcast. Support local mutual aid efforts and the disabled ppl in your life!!
Our education doesn't stop there, of course. Reach out to share other sources you find along the way!
---
We make a few SJM and ACOTAR comparisons throughout the episode. One that note, we've been enjoying the reaction posts by bookstagrammer @_litmedown. So funny!!! love love love.
Some CP resources from the CDC and Mayo Clinic
K recommends the documentary Crip Camp: A Disability Revolution (on Netflix). Watch the Crip Camp trailer.
We talk about how time travel is much more complicated when you aren't cis-white-abled man. Like, what about chronic illness? and being a person of color? Here's an informative interview about C. diff and Inflammatory Bowel Disease. So yeah, regency era medical treatment definitely wouldn't have been able to keep up (or keep us alive). We'll be setting our novels featuring sick characters some other time/place, thx.
Time for our periodic reminder: Don't call the f*cking cops! BLACK LIVES MATTER
Watch this video by Angela C Styles if you want to know more about hair types and textures.
Send us your other "Smells Like YA" moments!!
K's hot take is that compulsory heterosexuality is a curse. *insert prove me wrong meme*
---
Podcast: Play in new window | Download
Subscribe: RSS
---
Transcript to come Spring 2021
---
As always, we'd love to be in discussion with you, magical folx. Post or tweet about the show using #criticallyreading. Let us know what you think of the episode, anything we missed, or anything else you want us to know by dropping a line in the comments or reaching out to us on twitter or Instagram (@thelibrarycoven), or via email (thelibraycoven@gmail.com). You can also check out the show notes on our website, thelibrarycoven.com.
We really appreciate ratings and reviews on iTunes, Google Podcasts, Spotify, or any other platforms. Help us share the magic by spreading the word about the podcast!
Please support our labor by leaving us a one-time tip on Ko-fi or purchasing books from our Bookshop! Even better yet, become a monthly patron via Patreon and you can unlock a bunch of exclusive perks like mini-sodes, bonus episodes, and access to our community of reader-listeners on Discord.
The podcast theme song is "Unermerry Academy of Magics" by Augustin C from the album "Fantasy Music", which you can download on FreeMusicArchive.com.
JK, it's magic is recorded and produced on stolen indigenous land: Arapahoe, Cheyenne, and Ute (Kelly) and Chickasha, Kaskaskia, Kickapoo, Mascoutin, Miami, Mesquaki, Odawa, Ojibwe, Peankashaw, Peoria, Potawatomi, Sauk, and Wea (Jessie)
You can support Indigenous communities by donating to Mitakuye Foundation, Native Women's Wilderness, or the Navajo Water Project. These suggested places came from @lilnativeboy