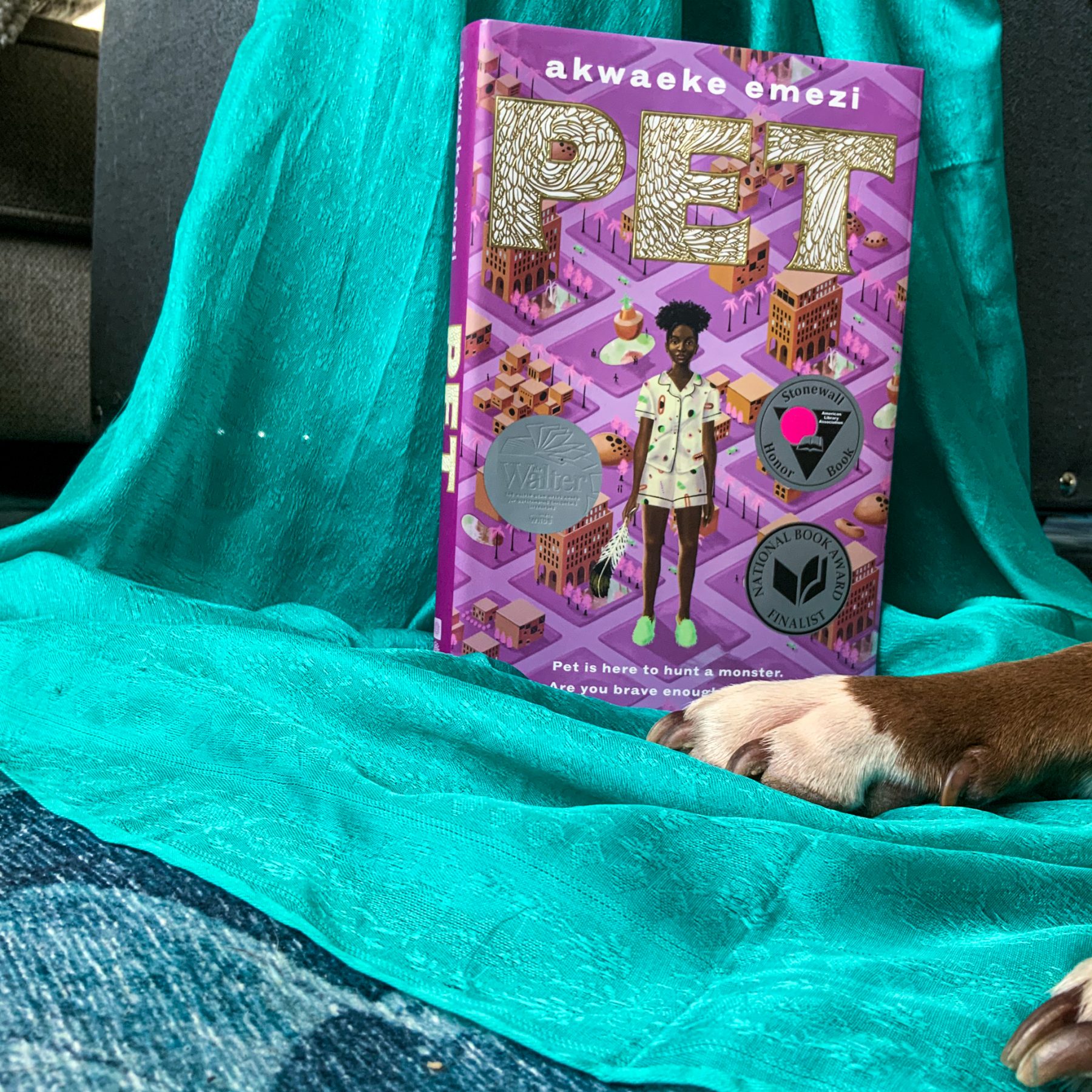 Episode 47: Pet by Akwaeke Emezi
Please consider taking our supporter survey! It should require only 5-10 minutes and it will help us get to know our audience and get your feedback about the content we create.
http://bit.ly/LibraryCovenSurvey
---
Greetings, coven! In this episode we discuss Pet by Akwaeke Emezi, their debut young adult novel. It's a pretty quick read that deals with some heavy issues in ways that are accessible to younger audiences (i.e., middle grade) as well as teen and adult readers. Pet was a finalist for the 2019 National Book Award for Young People's Literature  – after reading it, we understand why!
Content warning for discussions child physical and sexual abuse. 
On to some (brief) notes!
"My spirit bends worlds and does things that shouldn't be possible, not with the way my flesh or this world is set up, but I'm learning that my body is something to be reckoned with as well. It keeps receipts and inevitably claims its debts."
Emezi's other books include The Death of Vivek Oji, Freshwater, and Dear Senthuran
Kelly has been learning from the collection Beyond Survival: Strategies and Stories from Transformative Justice Movements, edited by Ejeris Dixon and Leah Lakshmi Piepzna-Samarasinha
Check out this short video about the book cover design process
---
Podcast: Play in new window | Download
Subscribe: RSS
---
As always, we'd love to be in discussion with you, magical folx. Post or tweet about the show using #criticallyreading or #thelibrarycoven. Let us know what you think of the episode, anything we missed, or anything else you want us to know by dropping a line in the comments or reaching out to us on twitter or Instagram (@thelibrarycoven), or via email (thelibraycoven@gmail.com). You can also check out the show notes on our website, thelibrarycoven.com.
We really appreciate ratings and reviews on iTunes, Google Podcasts, Spotify, or any other platforms. Help us share the magic by spreading the word about the podcast!
Please support our labor by leaving us a one-time tip on Ko-fi or purchasing books from our Bookshop! Even better yet, become a monthly patron via Patreon and you can unlock a bunch of exclusive perks like access to our community of reader-listeners on Discord.
The podcast theme song is "Unermerry Academy of Magics" by Augustin C from the album "Fantasy Music", which you can download on FreeMusicArchive.com.
The Library Coven is recorded and produced on stolen indigenous land: Arapahoe, Cheyenne, and Ute (Kelly) and Chickasha, Kaskaskia, Kickapoo, Mascoutin, Miami, Mesquaki, Odawa, Ojibwe, Peankashaw, Peoria, Potawatomi, Sauk, and Wea (Jessie)
#LandBack. You can support Indigenous communities by donating to Mitakuye Foundation, Native Women's Wilderness, or the Navajo Water Project. These suggested places came from @lilnativeboy. 
content warning