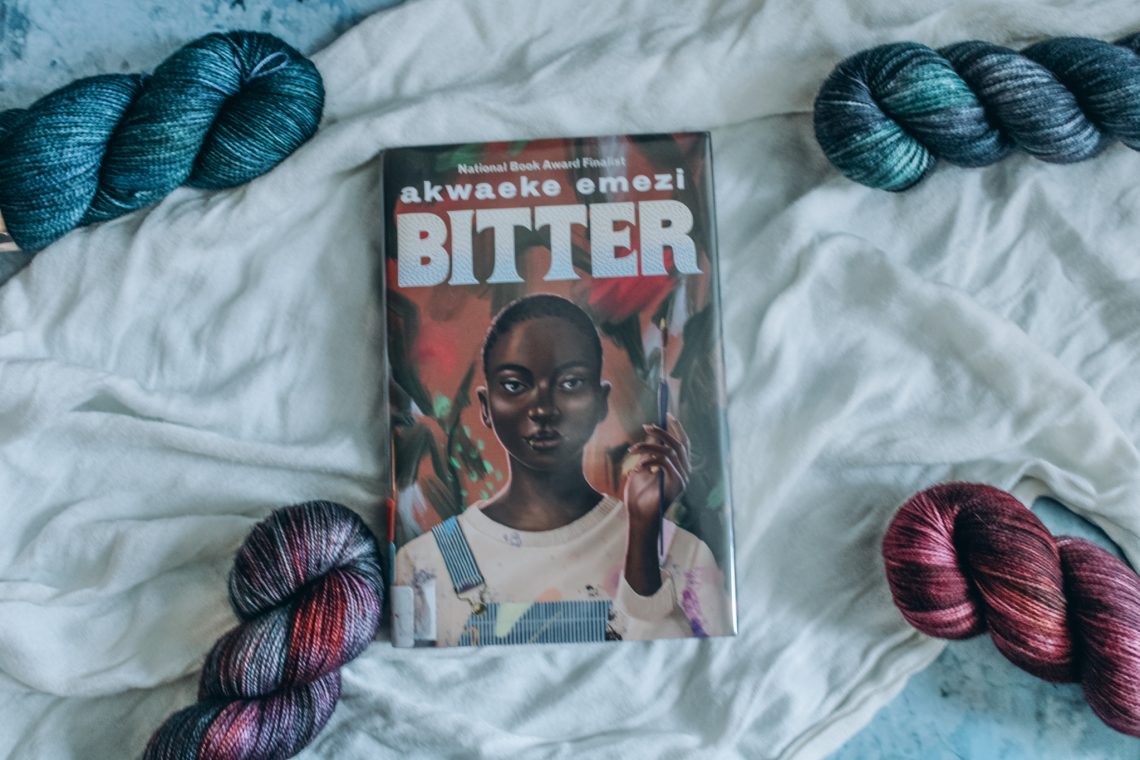 Episode 78: Bitter by Akwaeke Emezi
Hey, book lovers! It's been busy over here in our respective worlds – hence the episode delay 🙂 We hope you enjoy this conversation about Bitter by Akwaeke Emezi, one of our fav contemporary authors. Better late than never, right?!
In the novel, we follow our MC, Bitter (who we know as Jam's mother from the first book Pet), as she learns the various ways to be part of a social movement, falls in love, and tries to help the city of Lucille. 
Both of us listened to the audiobook, which is narrated FABULOUSLY by Bahni Turpin.
---
---
Podcast: Play in new window | Download
Subscribe: RSS
---
As always, we'd love to be in discussion with you, magical people. Drop us a line in the comments or reach out to us on twitter, Instagram (@thelibrarycoven), or via email (thelibraycoven@gmail.com).
Access complete show notes on our website, thelibrarycoven.com.
We really appreciate ratings and reviews on iTunes, Google Podcasts, Spotify, or any other platforms. Help us share the magic by spreading the word about the podcast!
You can support our labor by leaving us a one-time tip on Ko-fi or purchasing books from our Bookshop! Better yet, become a monthly patron via Patreon and you can unlock a bunch of exclusive perks like access to our community of reader-listeners on Discord.
Our cover art is by the talented artist nimsby. The podcast theme song is "Unermerry Academy of Magics" by Augustin C from the album "Fantasy Music", which you can download on FreeMusicArchive.com.
We support #LandBack. The Library Coven is recorded and produced on stolen indigenous land: Arapahoe, Cheyenne, and Ute (kelly) and Chickasha, Kaskaskia, Kickapoo, Mascoutin, Miami, Mesquaki, Odawa, Ojibwe, Peankashaw, Peoria, Potawatomi, Sauk, and Wea (Jessie)