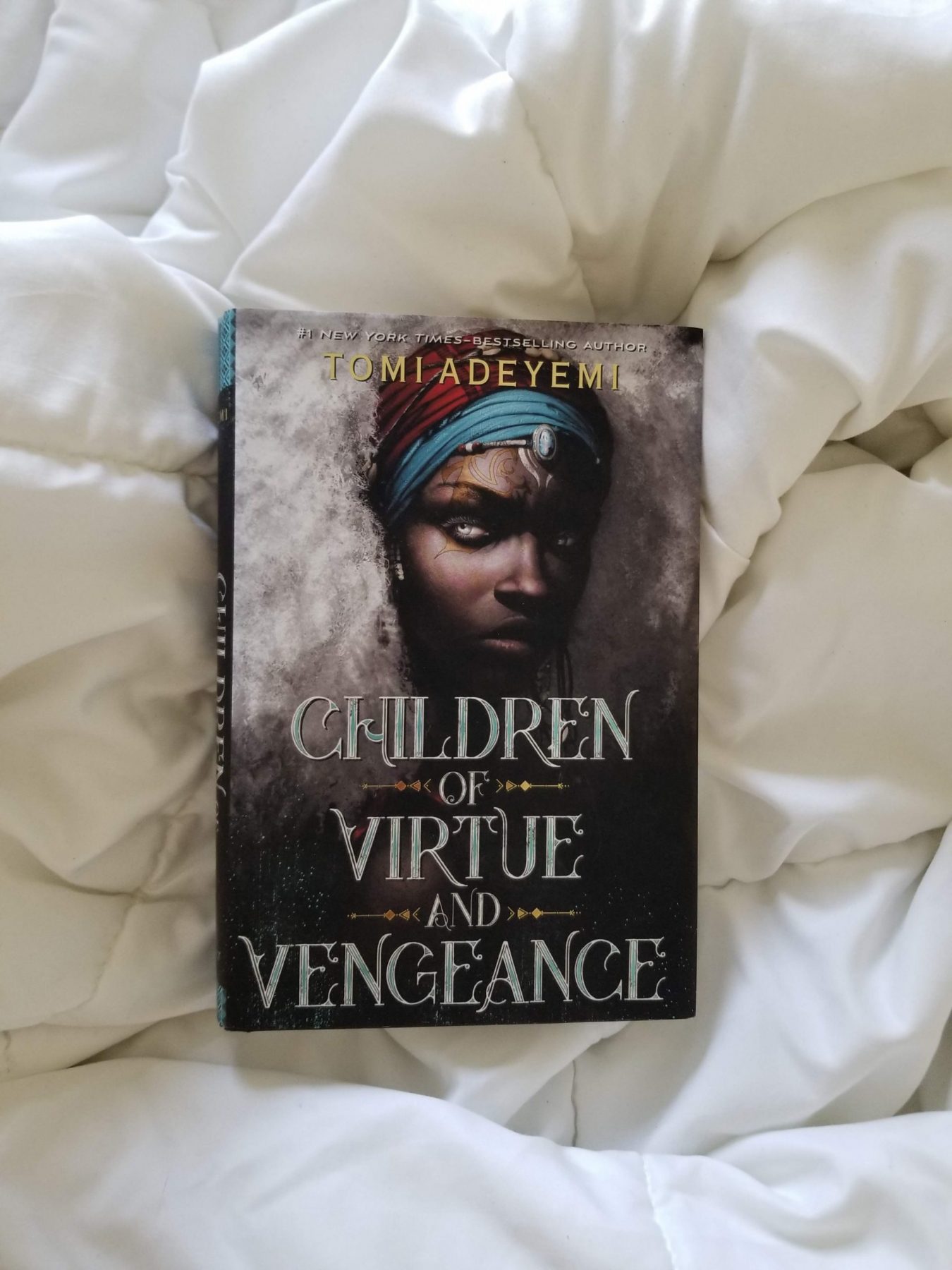 Episode 34: Children of Virtue and Vengeance by Tomi Adeyemi
Hello, magical friends! This fortnight we're coming at you with a discussion of Children of Virtue and Vengeance by Tomi Adeyemi, the second book in the Legacy of Orïsha series. If you need a recap of the story or what we talked about in the first book, check out episode 2 (so long ago!!!) about Children of Blood and Bone.
First up, let me say there is a bit of a sound issue on my part (J), that I apologize for. I accidentally recorded from my webcam instead of my microphone, but hopefully, I wont let that happen again in the future!
Call to action: this week we asked that you take the time to learn more about systems of oppression, and there are lots of ways you can do that. Check out the NPR podcast, Code Switch, purchase and read a book from our anti-racism book list, or check out Rachel Cargle's The Great Unlearn. This isn't an exhaustive list! Please share with us any resources you find in your journey, and we will share those on Instagram and Twitter. We are often sharing resources on social media as well, so check that out, too!
We also introduced our Bookshop for the first time in this episode, but to find out more about how Bookshop works, check out their about page to learn more.
And now on to the notes!:
---
J & K both listened to this book as an audiobook. The narration is wonderful and definitely worth checking out. Check your local library to see if you can get it there; audiobooks are expensive!!
If you're interested, here's more information about the fantasy subgenres
Check out this Code Switch episode: "Why Now, White People?"
Here is a great article about colorism – In this episode I (J) talked a bit about my privilege as a light-skinned Black person, and it is really important that all of us recognize what privileges we are bringing with us to any given table. This was a weird thing to talk about in such a public manner, but I think it's also a very important topic. Hit me up on social media or email if you want to talk about it more.
Check out the data on the racial breakdown in children's books. It is a sad state of affairs.
Check out the episode of Vox's Explained "Billionaires"
Article from Buzzfeed "This is What Black Burnout Feels Like"
I (J) took out a whole segment where I said a lot of nice things about Sebastian Stan, who I do not know. You can just imagine it. But it was too embarrassing to keep in lol. But I felt I should be honest with ya'll.
Books mentioned in the episode:
---
As always, we'd love to be in discussion with you, magical folx. Post or tweet about the show using #criticallyreading. Let us know what you think of the episode, anything we missed, or anything else you want us to know by dropping a line in the comments or reaching out to us on twitter or Instagram (@thelibrarycoven), or via email (thelibraycoven@gmail.com). You can also check out the show notes on our website, jkmagicpod.com.
We really appreciate ratings and reviews on iTunes, Google Podcasts, Spotify, or any other platforms. Help us share the magic by spreading the word about the podcast!
Please support our labor by leaving us a one-time tip on Ko-fi or purchasing books from our Bookshop! Even better yet, become a monthly patron via Patreon and you can unlock a bunch of exclusive perks like mini-sodes, bonus episodes, and access to our community of reader-listeners on Discord.
The podcast theme song is "Unermerry Academy of Magics" by Augustin C from the album "Fantasy Music", which you can download on FreeMusicArchive.com.
JK, it's magic is recorded and produced on stolen indigenous land: Arapahoe, Cheyenne, and Ute (Kelly) and Chickasha, Kaskaskia, Kickapoo, Mascoutin, Miami, Mesquaki, Odawa, Ojibwe, Peankashaw, Peoria, Potawatomi, Sauk, and Wea (Jessie)
You can support Indigenous communities by donating to Mitakuye Foundation, Native Women's Wilderness, or the Navajo Water Project. These suggested places came from @lilnativeboy