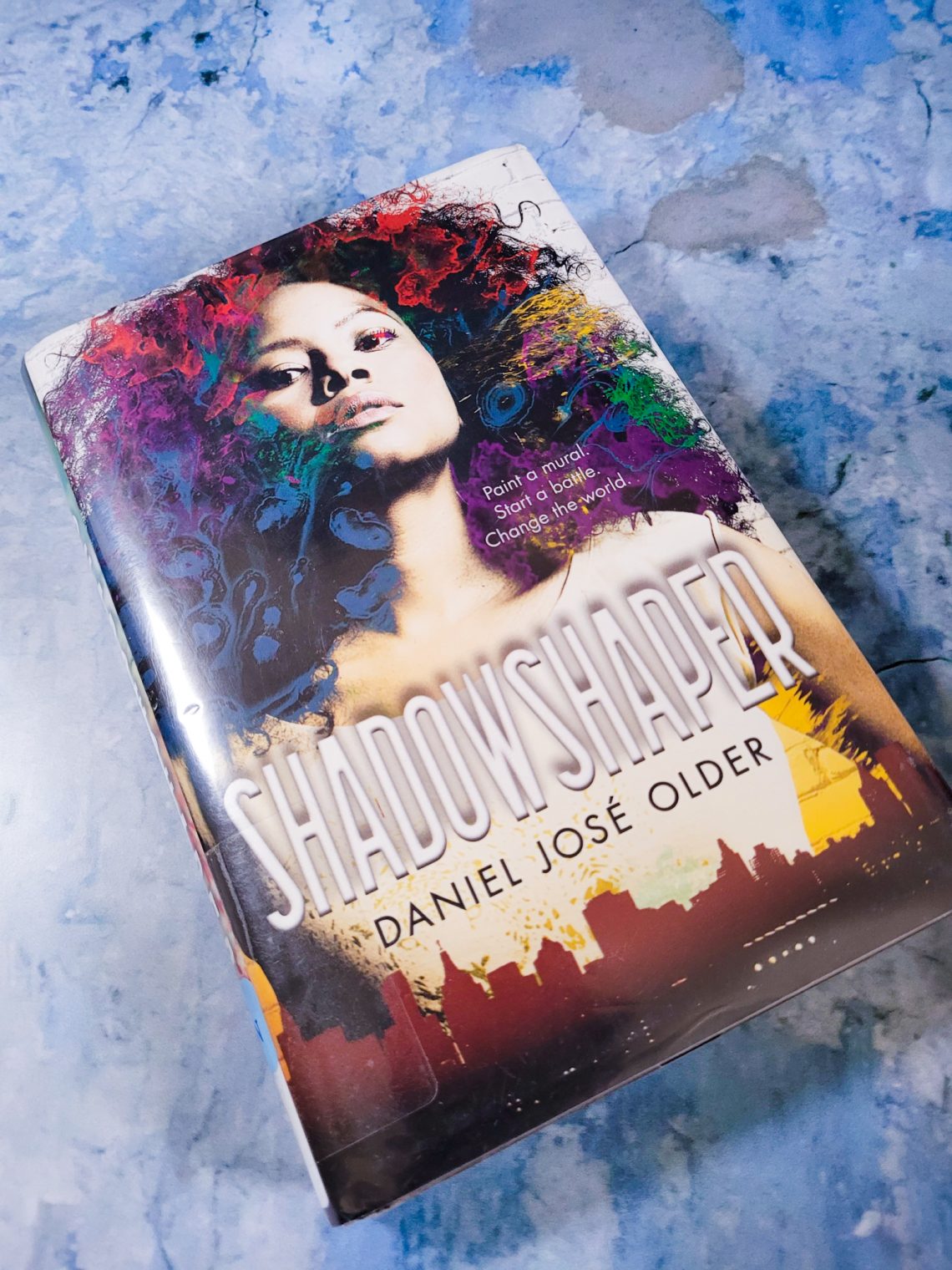 Episode 58: Shadowshaper by Daniel José Older
In this episode, we're transported to a magical Brooklyn in Daniel José Older's novel Shadowshaper, the first in the Shadowshaper Cypher series. Congratulations to Daniel, who has the esteemed honor of being the first (and so far only) cis-dude we've read for the show. 
In Shadowshaper, we follow Sierra,  a Black Puerto Rican Brooklyn-ite, who discovers she has powers to suffuse her art with spirits who then become corporeal. Sierra teams up with Robbie, a young Haitian guy who teaches her about shadowshaping, and the two must stop a bad white guy from messing up the whole world! 
---
Recommend if you like…
Check out this amazing resource about gentrification in Brooklyn (complete with primary sources and teaching exercises!)
The Michael Che's joke Jessie mentions is "White Women Took Brooklyn"
We think Shadowshaper would make an INCREDIBLE graphic novel!! just putting this out there into the universe
What is a haint? Here's a lot more info.
just to clear things up, John Wick (the movie with Keanu Reeves) came out in 2014
The Poet X by Elizabeth Acevedo
A plethora of resources about the Taíno culture (indigenous to PR)
---
Podcast: Play in new window | Download
Subscribe: RSS
---
As always, we'd love to be in discussion with you, magical people. Drop us a line in the comments or reach out to us on twitter, Instagram (@thelibrarycoven), or via email (thelibraycoven@gmail.com).
Access complete show notes on our website, thelibrarycoven.com.
We really appreciate ratings and reviews on iTunes, Google Podcasts, Spotify, or any other platforms. Help us share the magic by spreading the word about the podcast!
You can support our labor by leaving us a one-time tip on Ko-fi or purchasing books from our Bookshop! Better yet, become a monthly patron via Patreon and you can unlock a bunch of exclusive perks like access to our community of reader-listeners on Discord.
Our cover art is by the talented artist nimsby. The podcast theme song is "Unermerry Academy of Magics" by Augustin C from the album "Fantasy Music", which you can download on FreeMusicArchive.com.
We support #LandBack. The Library Coven is recorded and produced on stolen indigenous land: Arapahoe, Cheyenne, and Ute (Kelly) and Chickasha, Kaskaskia, Kickapoo, Mascoutin, Miami, Mesquaki, Odawa, Ojibwe, Peankashaw, Peoria, Potawatomi, Sauk, and Wea (Jessie)