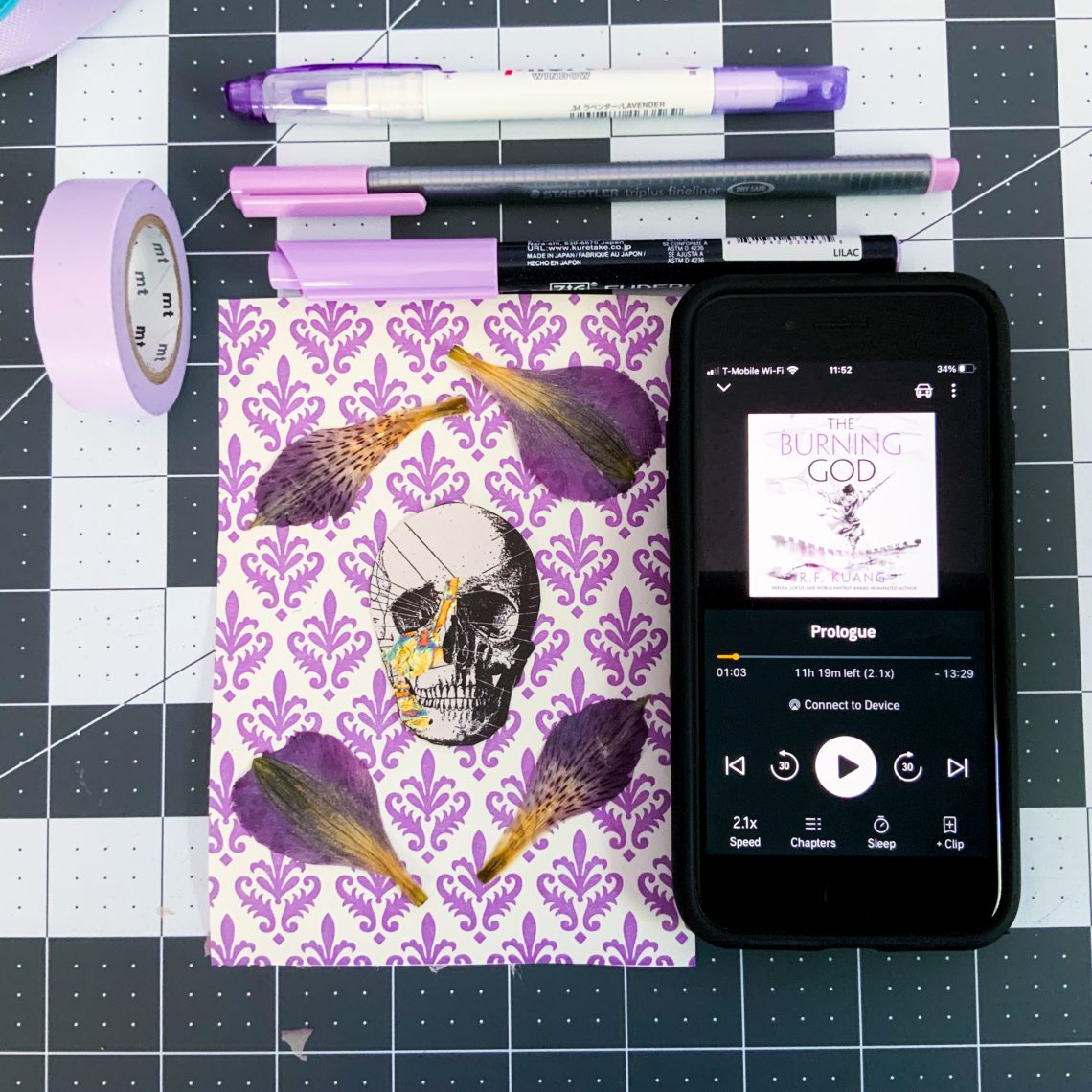 Episode 59: The Burning God by R.F. Kuang
Hey, coven! In this episode, we discussing The Burning God  by R.F. Kuang — the third and final book in The Poppy War series. Rin is working to take down a bunch of people, and change the way Nikara is run. But is she the best person to do that? Rin doesn't think so!
Let's just start with the content warnings for this episode and for the book. This is a book for adults. It is not YA book. Content warnings for war, violence, murder, starvation, drug use, cannibalism, and suicide. 
With that said, on to the show notes!
---
Recommend if you like..
when Kelly says "George RR Martin can fuck off into the sun," they are referencing this incredible article which you should definitely read
We discuss the The Poppy War in episode 15 and The Dragon Republic in episode 43

"The Nine Curves River" – short story about Nezha and his little brother Mingja going to the grotto and the fallout (dragon eats bb, marks N).

Kuang's new book,

Babel

, is due out in fall 2022. Here's

a blog post

with more details and an even more

in depth tiny letter

. — teaser! "

the only kind of dark academia story I want now is the sort that tears the academy, and all its whiteness, down to its roots."

Highly recommend following R.F. Kuang on Twitter (

@kuangrf

) if you're a tweep

Krystal Song's

review of the trilogy in LARB

gave us a lot to think about. Check it out! 
---
Podcast: Play in new window | Download
Subscribe: RSS
---
As always, we'd love to be in discussion with you, magical people. Drop us a line in the comments or reach out to us on twitter, Instagram (@thelibrarycoven), or via email (thelibraycoven@gmail.com).
Access complete show notes on our website, thelibrarycoven.com.
We really appreciate ratings and reviews on iTunes, Google Podcasts, Spotify, or any other platforms. Help us share the magic by spreading the word about the podcast!
You can support our labor by leaving us a one-time tip on Ko-fi or purchasing books from our Bookshop! Better yet, become a monthly patron via Patreon and you can unlock a bunch of exclusive perks like access to our community of reader-listeners on Discord.
Our cover art is by the talented artist nimsby. The podcast theme song is "Unermerry Academy of Magics" by Augustin C from the album "Fantasy Music", which you can download on FreeMusicArchive.com.
We support #LandBack. The Library Coven is recorded and produced on stolen indigenous land: Arapahoe, Cheyenne, and Ute (Kelly) and Chickasha, Kaskaskia, Kickapoo, Mascoutin, Miami, Mesquaki, Odawa, Ojibwe, Peankashaw, Peoria, Potawatomi, Sauk, and Wea (Jessie)