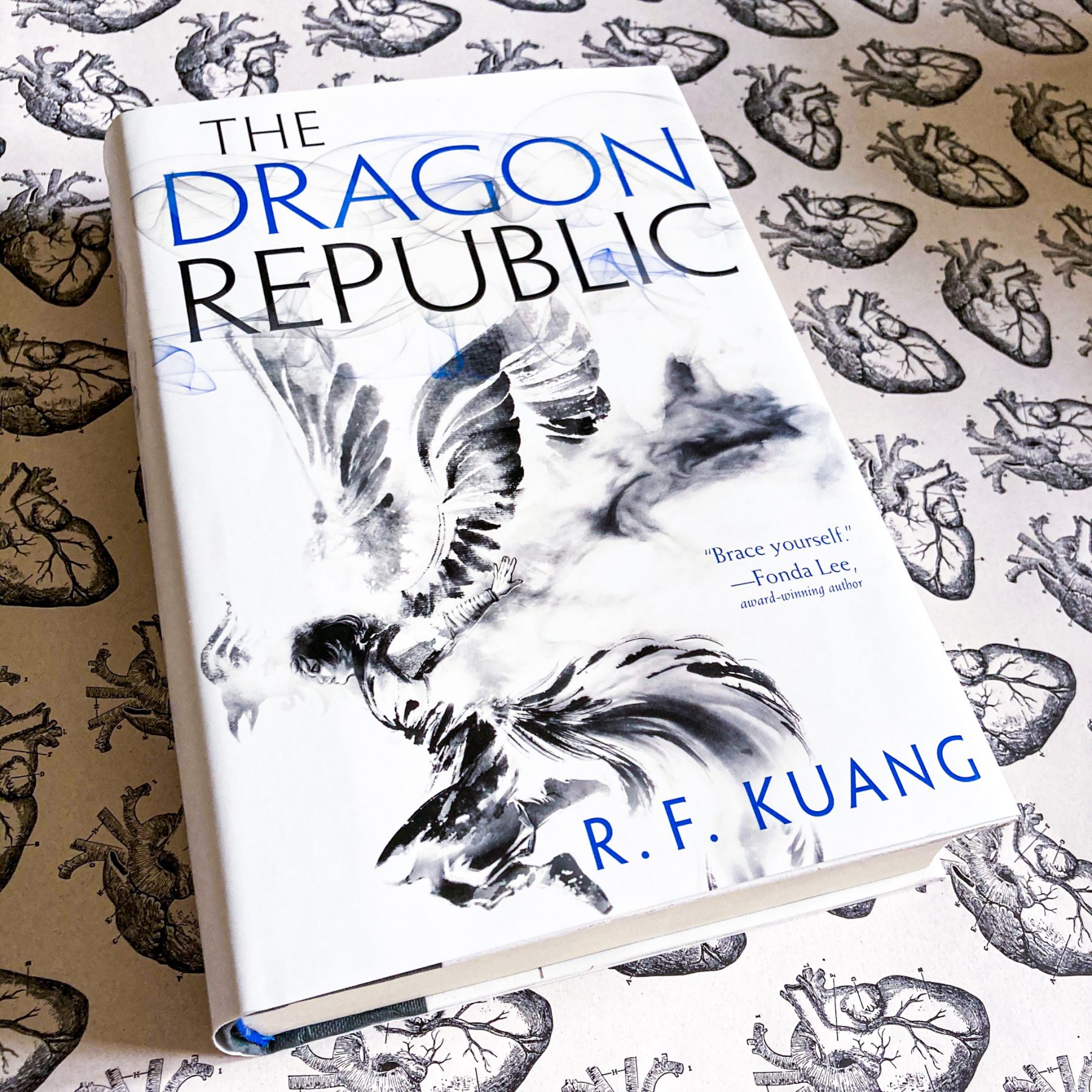 Episode 43: The Dragon Republic by R.F. Kuang
Hello everyone, and most especially to Saidah, who emailed us in December 2019 asking about when we were going to record an episode about R.F. Kuang's The Dragon Republic. Saidah, we're only a year late, but that time is now! If y'all need to recap the first book in the series, you can check out Episode 15 of the podcast in which we discussThe Poppy War. 
Full disclosure: this series is not YA and Kelly uses verbal air quotes an embarrassing number of times in the episode. You've been warned. Enjoy!
Content Warning for discussions of genocide, sexual assault, drug use and other instances of extreme violence. 
---
This isn't the first time we have bemoaned the lack of maps and accessory visual content in audiobooks. Can't we get a 1-page pdf or something?!
R.F. Kuang is Chinese-American but more importantly, here's her bio in her own words: "Rebecca F. Kuang is a Marshall Scholar, translator, and the Nebula, Locus, and World Fantasy Award nominated author of the Poppy War trilogy. She has an MPhil in Chinese Studies from Cambridge and an MSc in Contemporary Chinese Studies from Oxford; she is now pursuing a PhD in East Asian Languages and Literatures at Yale" (source: author's website)
For more from Ibram X. Kendi on the concept of "uplift suasion" and for a general EDUCATION, check out the book Stamped from the Beginning: The Definitive History of Racist Ideas in America. 
If you aren't already following NO WHITE SAVIORS (@nowhitesaviors) on instagram, please check yourself and go do that now.
Some resources for further learning re: why we shouldn't fetishize so-called American Democracy
---
Podcast: Play in new window | Download
Subscribe: RSS
---
Transcript to come Spring 2021
---
As always, we'd love to be in discussion with you, magical folx. Post or tweet about the show using #criticallyreading or #thelibrarycoven. Let us know what you think of the episode, anything we missed, or anything else you want us to know by dropping a line in the comments or reaching out to us on twitter or Instagram (@thelibrarycoven), or via email (thelibraycoven@gmail.com). You can also check out the show notes on our website, thelibrarycoven.com.
We really appreciate ratings and reviews on iTunes, Google Podcasts, Spotify, or any other platforms. Help us share the magic by spreading the word about the podcast!
Please support our labor by leaving us a one-time tip on Ko-fi or purchasing books from our Bookshop! Even better yet, become a monthly patron via Patreon and you can unlock a bunch of exclusive perks like access to our community of reader-listeners on Discord.
The podcast theme song is "Unermerry Academy of Magics" by Augustin C from the album "Fantasy Music", which you can download on FreeMusicArchive.com.
The Library Coven is recorded and produced on stolen indigenous land: Arapahoe, Cheyenne, and Ute (Kelly) and Chickasha, Kaskaskia, Kickapoo, Mascoutin, Miami, Mesquaki, Odawa, Ojibwe, Peankashaw, Peoria, Potawatomi, Sauk, and Wea (Jessie)
#LandBack. You can support Indigenous communities by donating to Mitakuye Foundation, Native Women's Wilderness, or the Navajo Water Project. These suggested places came from @lilnativeboy.