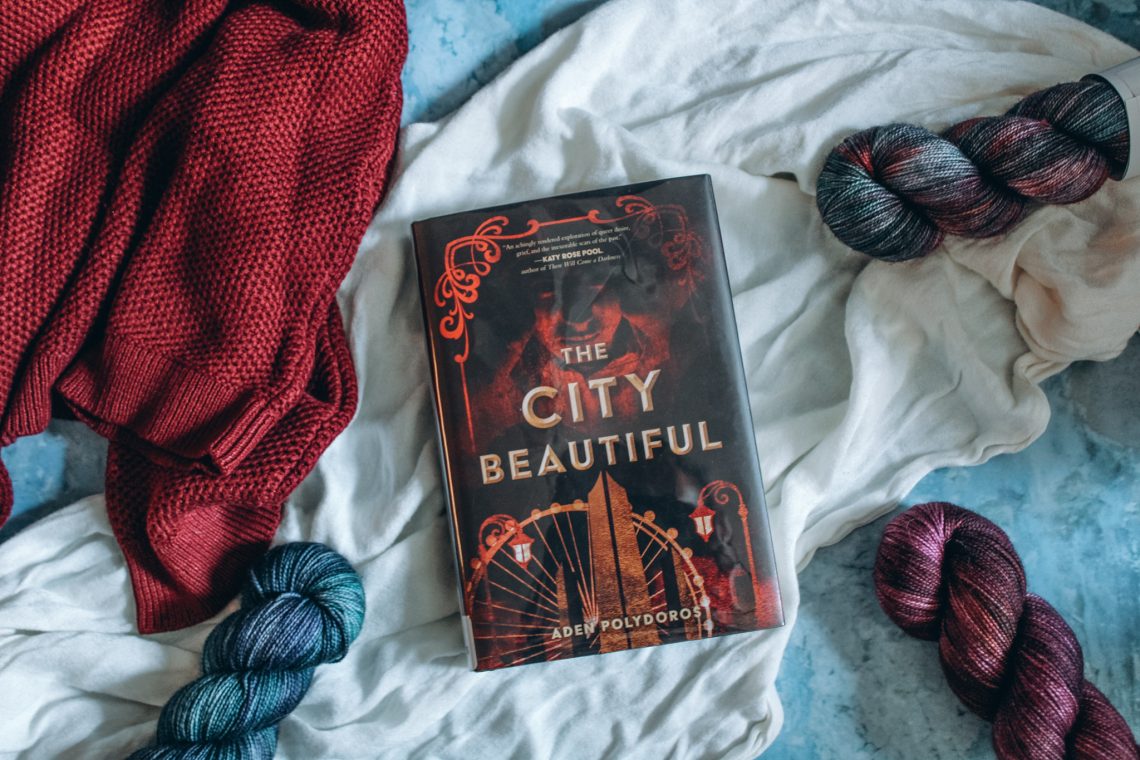 Episode 72: The City Beautiful by Aden Polydoros
Today we're discussing an historical fantasy novel, The City Beautiful by Aden Polydoros. Set in Chicago in the late 1800s, Romanian Jewish immigrant Alter Rosen is swept up in a city-wide mystery after his bestie and crush Yakov is killed (spoiler! Sorry not sorry but if you didn't guess it was queer then what show do you even think you're listening to?!). There's an anarchist side kick, some possession, and lots of chaos!
This book was suggested by the wonderful roro_suri on instagram, who always has really strong book recs. Many thanks to them and our Patrons for these book recommendations to start us off for Season 5. 
Content warning for anti-semitism and sexual assault. 
---
Recommend if you like…

Devil in the White City

by Erik Larsen (lit.ra.lly. a series of murders around the chicago world's fair….sound familiar?) 

If you like things like Outlander maybe? I haven't read/seen it, but it feels like they might have similar vibes

Sherlock Holmes books/movies/TV shows
* we've done several episodes for this series! but you don't have to take our word for it – go ahead and scroll thru our episodes page 🙂
---
Podcast: Play in new window | Download
Subscribe: RSS
---
As always, we'd love to be in discussion with you, magical people. Drop us a line in the comments or reach out to us on twitter, Instagram (@thelibrarycoven), or via email (thelibraycoven@gmail.com).
Access complete show notes on our website, thelibrarycoven.com.
We really appreciate ratings and reviews on iTunes, Google Podcasts, Spotify, or any other platforms. Help us share the magic by spreading the word about the podcast!
You can support our labor by leaving us a one-time tip on Ko-fi or purchasing books from our Bookshop! Better yet, become a monthly patron via Patreon and you can unlock a bunch of exclusive perks like access to our community of reader-listeners on Discord.
Our cover art is by the talented artist nimsby. The podcast theme song is "Unermerry Academy of Magics" by Augustin C from the album "Fantasy Music", which you can download on FreeMusicArchive.com.
We support #LandBack. The Library Coven is recorded and produced on stolen indigenous land: Arapahoe, Cheyenne, and Ute (Kelly) and Chickasha, Kaskaskia, Kickapoo, Mascoutin, Miami, Mesquaki, Odawa, Ojibwe, Peankashaw, Peoria, Potawatomi, Sauk, and Wea (Jessie)