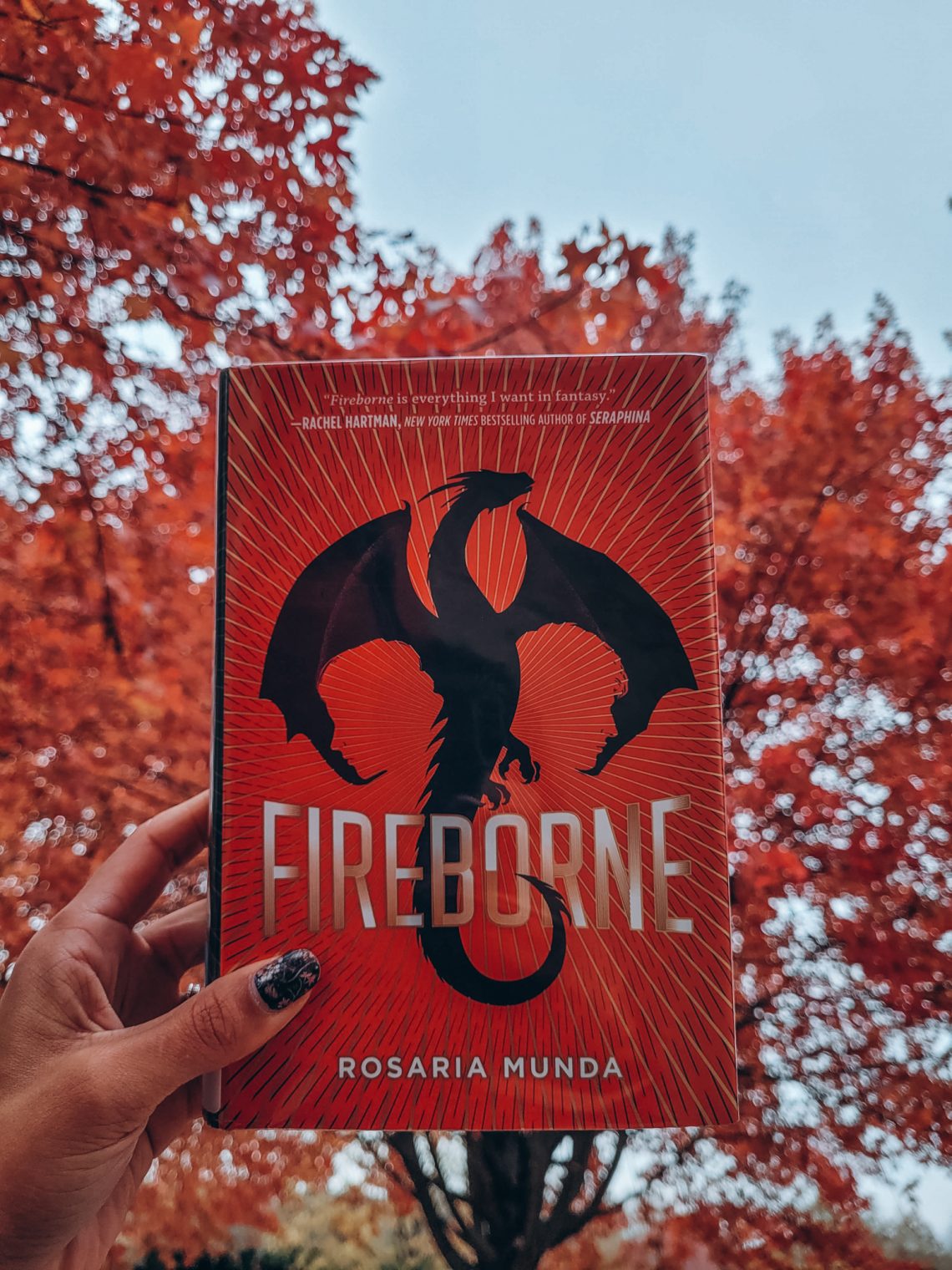 Episode 62: Fireborne by Rosaria Munda
Greetings, coven! In this episode we're discussing Fireborne by Rosaria Munda, Book 1 of the Aurelian Cycle. Kelly calls this book Game of Thrones meets How to Train Your Dragon (there are some GOT spoilers ahead, but it's an old show at this point so….) Please excuse our faulty memories on this one — there's a lot going on in the world and we read the book a few weeks ago. And with that rousing captatio benavolentae, on to the show notes! 
---
Thank you to the person on social media who suggested that we read Fireborne. We don't remember you're name, so if this was you, get in touch 🙂 And let it never be said that we don't take your recs from social media seriously!

Recommend if you like…

[read-alikes mostly, but also other media, film, tv, etc.]

Maybe those

Eragon

books that were kind of popular when we were younger. I think they were popular dragon books

An Ember in the Ashes

, they just had similar vibes

How to Train Your Dragon

movies 

The Dragon Prince

(animated series on Netflix)

Stay tuned for our Year in Review bonus episode to hear us talk all things media!
---
Podcast: Play in new window | Download
Subscribe: RSS
---
As always, we'd love to be in discussion with you, magical people. Drop us a line in the comments or reach out to us on twitter, Instagram (@thelibrarycoven), or via email (thelibraycoven@gmail.com).
Access complete show notes on our website, thelibrarycoven.com.
We really appreciate ratings and reviews on iTunes, Google Podcasts, Spotify, or any other platforms. Help us share the magic by spreading the word about the podcast!
You can support our labor by leaving us a one-time tip on Ko-fi or purchasing books from our Bookshop! Better yet, become a monthly patron via Patreon and you can unlock a bunch of exclusive perks like access to our community of reader-listeners on Discord.
Our cover art is by the talented artist nimsby. The podcast theme song is "Unermerry Academy of Magics" by Augustin C from the album "Fantasy Music", which you can download on FreeMusicArchive.com.
We support #LandBack. The Library Coven is recorded and produced on stolen indigenous land: Arapahoe, Cheyenne, and Ute (Kelly) and Chickasha, Kaskaskia, Kickapoo, Mascoutin, Miami, Mesquaki, Odawa, Ojibwe, Peankashaw, Peoria, Potawatomi, Sauk, and Wea (Jessie)