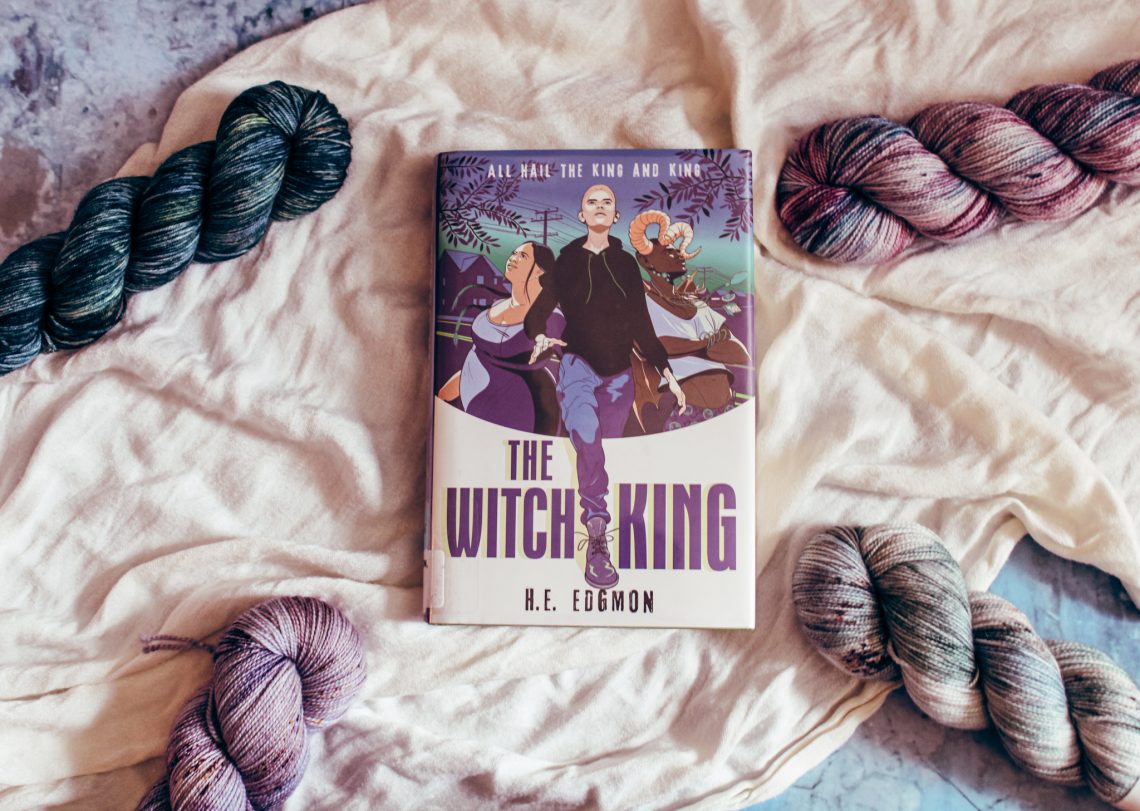 Episode 79: The Witch King by H.E. Edgmon
hiya, everyone! We're discussing The Witch King by H E Edgmon in today's episode. Both of us listened to (and enjoyed!) the audiobook, which is narrated by Dani Martineck. 
Trans masc witch Wyatt has run away from his magical home and commitments, being taken in by Briar and becoming besties…but those of us who read fantasy know that it's not that easy to get out of a faerie bargain. When Emyr, Wyatt's super hot, capable, and royal fiancée shows up in the human world, running isn't an option any more.
CW transphobia and homophobia 
---
Recommend if you like…

 all brought to you by Jessie today!

The Sunbearer Trails

by Aidan Thomas because trans and queer representation in fantasy with a really cool magical system that I loved

Hell Followed With Us

by Andrew Joseph White (but be warned this is kind of horror adjacent, has tons of religious trauma and lots of transphobia)

Folk of the Aire

series by Holly Black just for all the fae and political machinations. *check out our episodes about this series: episode 8, episode 16, and episode 35

kelly goes off about anarchism later in the show #OnBrand and also very much recommends Scott Branson's Practical Anarchism: A Guide to Daily Life 
---
Podcast: Play in new window | Download
Subscribe: RSS
---
As always, we'd love to be in discussion with you, magical people. Drop us a line in the comments or reach out to us on twitter, Instagram (@thelibrarycoven), or via email (thelibraycoven@gmail.com).
Access complete show notes on our website, thelibrarycoven.com.
We really appreciate ratings and reviews on iTunes, Google Podcasts, Spotify, or any other platforms. Help us share the magic by spreading the word about the podcast!
You can support our labor by leaving us a one-time tip on Ko-fi or purchasing books from our Bookshop! Better yet, become a monthly patron via Patreon and you can unlock a bunch of exclusive perks like access to our community of reader-listeners on Discord.
Our cover art is by the talented artist nimsby. The podcast theme song is "Unermerry Academy of Magics" by Augustin C from the album "Fantasy Music", which you can download on FreeMusicArchive.com.
We support #LandBack. The Library Coven is recorded and produced on stolen indigenous land: Arapahoe, Cheyenne, and Ute (kelly) and Chickasha, Kaskaskia, Kickapoo, Mascoutin, Miami, Mesquaki, Odawa, Ojibwe, Peankashaw, Peoria, Potawatomi, Sauk, and Wea (Jessie)