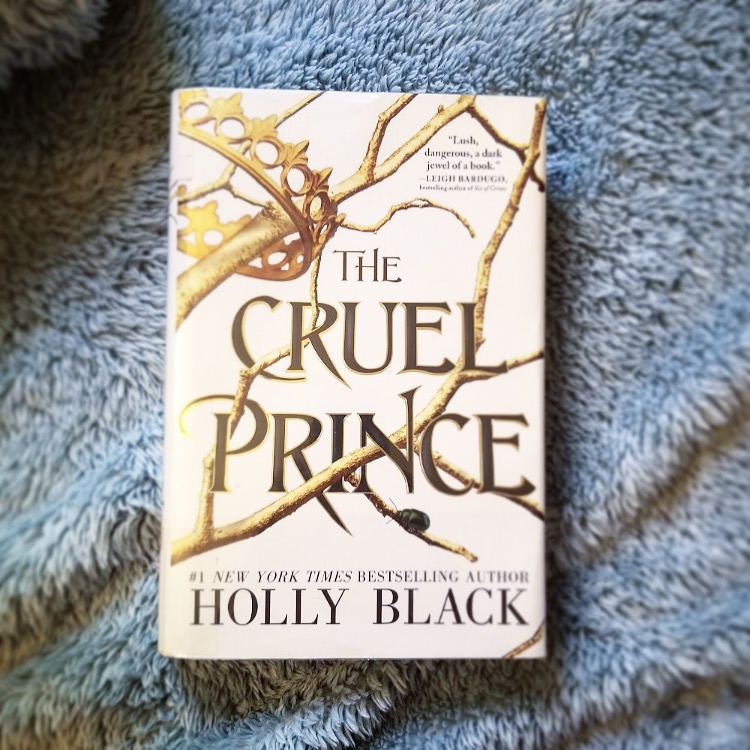 Episode 8: The Cruel Prince by Holly Black
J & K thoroughly enjoyed the dark and twisty world of The Cruel Prince by Holly Black. Episode 8 features not one but TWO of K's now infamous research rabbit holes. #RavenclawFTW.
Content Warning: physical, mental, and emotional abuse If you or someone you know has been the victim of child abuse, please call ChildHelp 1-800-422-4453 for assistance
---
The first is about all the different kinds of faeries. If you want to know more about sprites, dryads, nymphs, selkies, kelpies, banshees, elves, gnomes, goblins, pixies, etc. etc. etc., you can find an encyclopedic list here (complete with illustrations!). And while we're at it, have another resource. The second research rabbit hole is decidedly less whimsical: forced and "legal" transracial adoptions. Below you can find an excerpt from the episode script that includes resources.
Certainly Taryn and Jude's situation is more in the vein of forced adoptions. Indigenous children from all over the world experienced this on a wide scale. See Canada's forced adoptions. This shit is going down right now with the Truth and Reconciliation Commission and

subsequent financial payout

. Or the "

Stolen Generations

" of Australian Aboriginal and Torres Strait Islanders.

Real forced adoptions of indigenous children are one-thousand-million percent more pernicious, violent and sinister than the ONE case we see in the book since they are a strategy for erasing indigenous peoples and traditions from the face of the earth. One strategy of many, I should say. Let's settle in for a few minutes and talk about the role the United States Government has played. As an American, and particularly as a white American, I figure the least I could do is find out more about my country's history on this issue). I'm just going to talk about the mid-1900s to now, since this shit has been happening for centuries—since waaaaay before the USA was the USA….

Between 1941-1978 it is estimated that between a quarter to a third of all First Nations children in what is now the United States were separated from their families, communities, traditions, and histories. Thousands of children. How did this happen, exactly? A lot of this was due to the creation of the Indian Adoption Project in 1958 by the Child Welfare League of America (CWLA), which was a response to the widespread poverty and abuse on reservations by out-adopting (aka permanently placing indigenous children with white families). According to the  

2012 report "Truth, Healing, and Reconciliation Forums"

by the First Nations Orphan Association, quote "The policy of out-adoption intentionally placed Indian children with white families, with the assumption that they would have a better chance at succeeding if they were separated from the unfortunate conditions of reservations. This practice differed entirely from all other adoption policy at the time, which favored "matching" children with adoptive families who shared similar traits, especially race or religion. Indian children, it was presumed, were in special need of being "saved" from their roots" end quote (2). Plenty of other groups did this, like Catholic Charities and Lutheran Social Services.

So instead of asking WHY the conditions on reservations were so dire (hint: it's because of the colonialism and genocide this country was built on) and trying to undo all the damage, white people got all white-savior-y and systematically removed indigenous children from their communities, thereby blaming indigenous people for problems that white people created in the first place.

In 1978, the  Indian Child Welfare Act was passed to try and keep the system from removing indigenous youth from their communities, but as of 2003, 3x as many indigenous children were in the foster system per capita as compared to white children.
Check out this BBC short documentary "Native Americans Recall the Era of Forced Adoptions". Here are a few Native activists and accounts you should most definitely be following and learning from:
The account No White Saviors (@nowhitesaviors on Insta) is also incredible. Get your decolonialism on. Here's a list of links to other articles, ideas, and resources sprinkled throughout the episode.
Other random highlights: K makes the inexcusable mistake of saying "paradigm" approximately 12 times. And of course we find no fewer than 7,421 things "interesting".
---
Podcast: Play in new window | Download
Subscribe: RSS
---
Transcript to come Spring 2021
---
As always, we'd love to be in discussion with you, magical folx. Post or tweet about the show using #criticallyreading. Let us know what you think of the episode, anything we missed, or anything else you want us to know by dropping a line in the comments or reaching out to us on twitter or Instagram (@thelibrarycoven), or via email (thelibraycoven@gmail.com). You can also check out the show notes on our website, thelibrarycoven.com.
We really appreciate ratings and reviews on iTunes, Google Podcasts, Spotify, or any other platforms. Help us share the magic by spreading the word about the podcast!
Please support our labor by leaving us a one-time tip on Ko-fi or purchasing books from our Bookshop! Even better yet, become a monthly patron via Patreon and you can unlock a bunch of exclusive perks like mini-sodes, bonus episodes, and access to our community of reader-listeners on Discord.
The podcast theme song is "Unermerry Academy of Magics" by Augustin C from the album "Fantasy Music", which you can download on FreeMusicArchive.com.
JK, it's magic is recorded and produced on stolen indigenous land: Arapahoe, Cheyenne, and Ute (Kelly) and Chickasha, Kaskaskia, Kickapoo, Mascoutin, Miami, Mesquaki, Odawa, Ojibwe, Peankashaw, Peoria, Potawatomi, Sauk, and Wea (Jessie)
You can support Indigenous communities by donating to Mitakuye Foundation, Native Women's Wilderness, or the Navajo Water Project. These suggested places came from @lilnativeboy