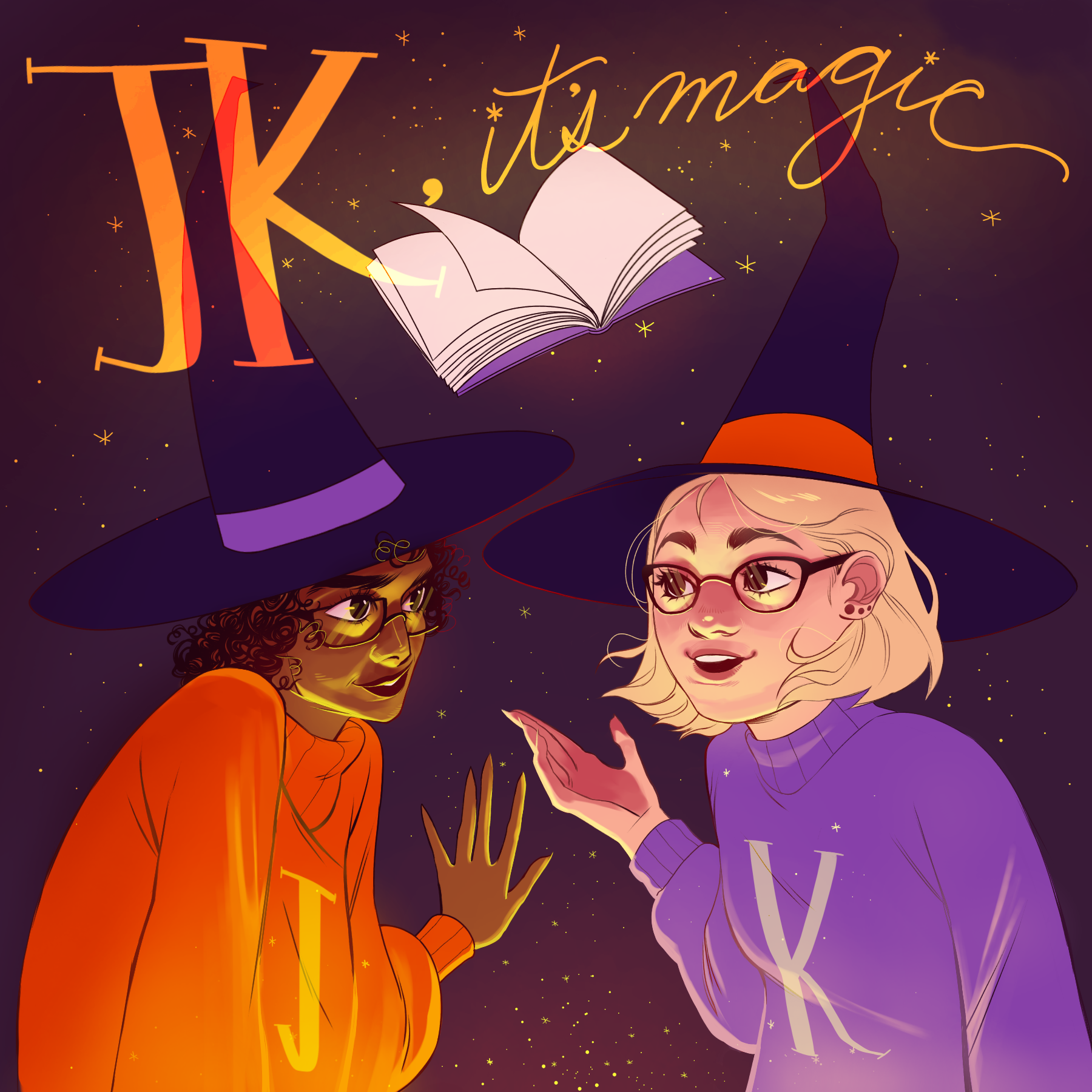 BONUS! 2 years of the podcast
Hello, magical friends! We've got a bonus episode for you! We recently celebrated 2 years of the podcast! We are so excited to have been in communication with you for the last two years! The time has really flown by. We just wanted to take this time to thank you all who have been here since the beginning, and thank you to those who have just discovered us, to the people who chat with us on Instagram, and to everyone who tells someone about the podcast. We are excited to to bring you new conversations about books each fortnight, and we'll keep doing it for as long as is sustainable 🙂
Content Warning: at 17:15 we are talking about JKR and the harm she has caused with the trans community. If you aren't up to listening to that, feel free to stop the episode at that point, and no that we do not support her and will no longer be publicizing her or her work in any way, shape or form. We are also thinking of a new name for the podcast so that people will stop associating the podcast with her. 
In this episode we answered some questions from Instagram, check out booknerdnative for romance recs and just an absolutely fun and happy page, and if you're looking for more information about people who are problematic within the YA book community, check out bookish.you.should.know.
---
Podcast: Play in new window | Download
Subscribe: RSS
---
Transcript to come Spring 2021
---
As always, we'd love to be in discussion with you, magical folx. Post or tweet about the show using #criticallyreading. Let us know what you think of the episode, anything we missed, or anything else you want us to know by dropping a line in the comments or reaching out to us on twitter or Instagram (@thelibrarycoven), or via email (thelibraycoven@gmail.com). You can also check out the show notes on our website, thelibrarycoven.com.
We really appreciate ratings and reviews on iTunes, Google Podcasts, Spotify, or any other platforms. Help us share the magic by spreading the word about the podcast!
Please support our labor by leaving us a one-time tip on Ko-fi or purchasing books from our Bookshop! Even better yet, become a monthly patron via Patreon and you can unlock a bunch of exclusive perks like mini-sodes, bonus episodes, and access to our community of reader-listeners on Discord.
The podcast theme song is "Unermerry Academy of Magics" by Augustin C from the album "Fantasy Music", which you can download on FreeMusicArchive.com.
JK, it's magic is recorded and produced on stolen indigenous land: Arapahoe, Cheyenne, and Ute (Kelly) and Chickasha, Kaskaskia, Kickapoo, Mascoutin, Miami, Mesquaki, Odawa, Ojibwe, Peankashaw, Peoria, Potawatomi, Sauk, and Wea (Jessie)
You can support Indigenous communities by donating to Mitakuye Foundation, Native Women's Wilderness, or the Navajo Water Project. These suggested places came from @lilnativeboy