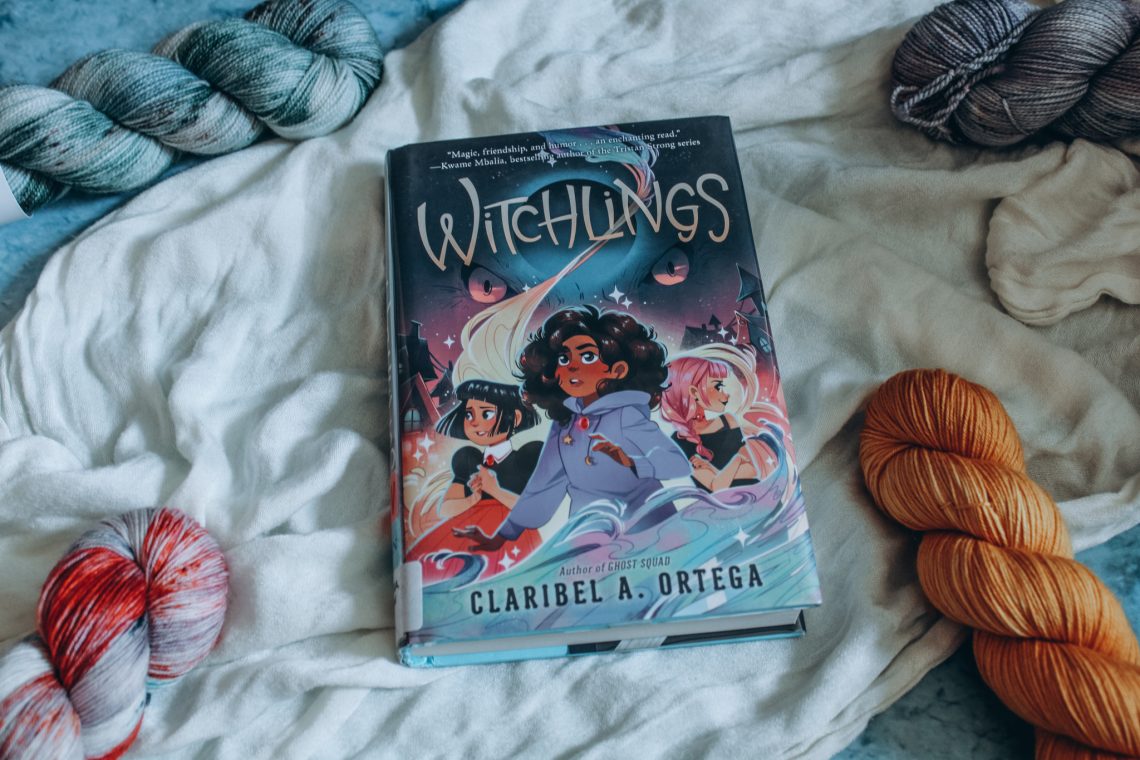 Episode 70: Witchlings by Claribel A. Ortega
You aren't ready for the cute puns and shenanigans of the Spare Coven! In Episode 70 we discuss Witchlings by Claribel A. Ortega, a middle grade novel full of friendship, magic, and toads. Jessie and kelly reveal the shape their familiars would take and think about what their names might be prophecies for.
---
These books all skew towards younger readers and are overflowing with magic. 
* we've done episodes for all of these books! but you don't have to take our word for it – go ahead and scroll thru our episodes page 🙂
Moira Dewey is the name of the head librarian, which I'm guessing is based on a very famous librarian, maybe the most famous librarian, Melville Dewey, who created the Dewey Decimal Classification system used in most public libraries, and one of the founders of the American Library Association. I can see why that name might appeal to the author, but now it's time to talk about what a totally terrible person he was. He was racist against Black and Jewish people, and others who were minorities , and he made it a habit to use his power to sexually harrass women librarians. Also, the DDC has had some people speak out about its hierarchical nature, the way it ghettoizes those from marginalized groups, ignores intersectional issues, originally placed queer folks and issues under "social problems," centers christianity, and prioritized colonizer perspectives. I linked to a ton of articles that might shed more light on the issue, but I had to mention it. Maybe the librarian in the books, Moira, will end up being a villain in the future, but if this wasn't meant to signpost to older readers where the story might go, then this is a reminder to authors to investigate the historical figures used in books.
---
Podcast: Play in new window | Download
Subscribe: RSS
---
As always, we'd love to be in discussion with you, magical people. Drop us a line in the comments or reach out to us on twitter, Instagram (@thelibrarycoven), or via email (thelibraycoven@gmail.com).
Access complete show notes on our website, thelibrarycoven.com.
We really appreciate ratings and reviews on iTunes, Google Podcasts, Spotify, or any other platforms. Help us share the magic by spreading the word about the podcast!
You can support our labor by leaving us a one-time tip on Ko-fi or purchasing books from our Bookshop! Better yet, become a monthly patron via Patreon and you can unlock a bunch of exclusive perks like access to our community of reader-listeners on Discord.
Our cover art is by the talented artist nimsby. The podcast theme song is "Unermerry Academy of Magics" by Augustin C from the album "Fantasy Music", which you can download on FreeMusicArchive.com.
We support #LandBack. The Library Coven is recorded and produced on stolen indigenous land: Arapahoe, Cheyenne, and Ute (Kelly) and Chickasha, Kaskaskia, Kickapoo, Mascoutin, Miami, Mesquaki, Odawa, Ojibwe, Peankashaw, Peoria, Potawatomi, Sauk, and Wea (Jessie)