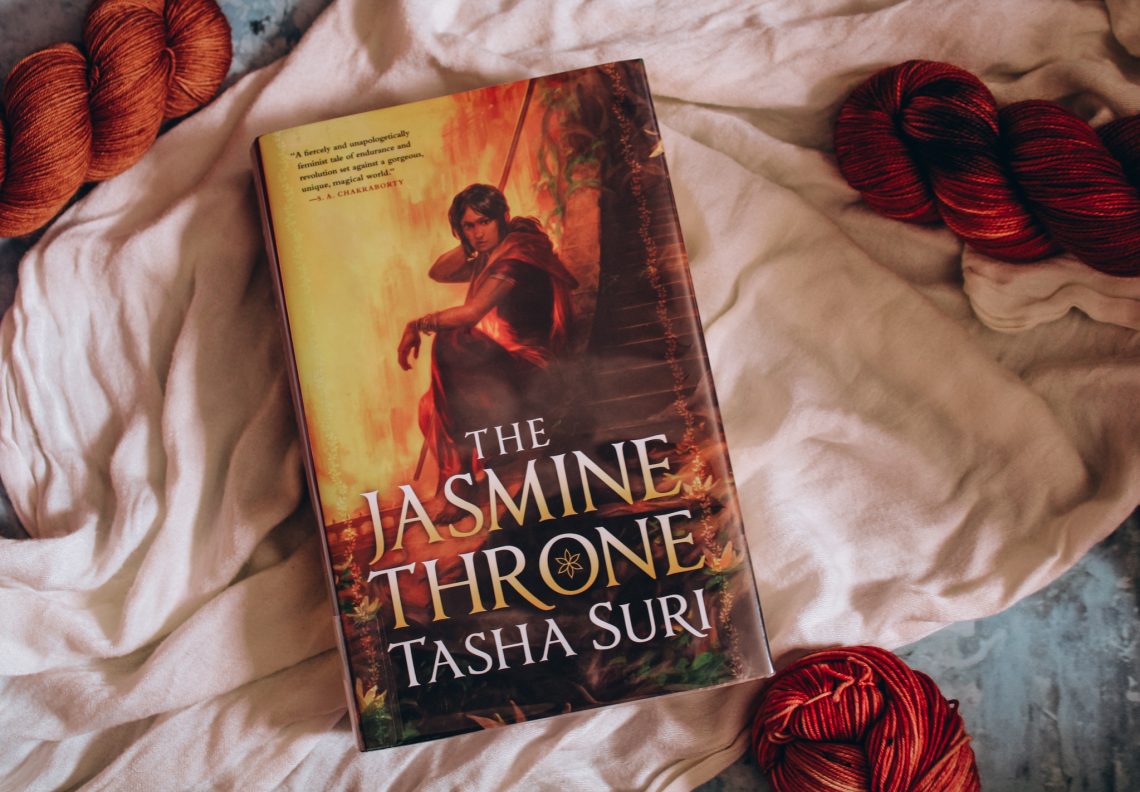 Episode 69: The Jasmine Throne by Tasha Suri
AND WE'RE BACK! Season 5 begins with our discussion of The Jasmine Throne by Tasha Suri, the first book in the Burning Kingdoms series. This book is a multi-POV tale that mostly follows Priya, a young adult with magical powers who's entire adopted family has been killed, and Malini, an exiled princess who is trying to steal the throne from her evil brother. 
The books for this first series of episodes were will be releasing were all chosen by our wonderful patrons! If you need some bookish camaraderie, join our Patreon! It's a pay-what-you-can model starting at $1/month.
In other news: Dr k uses they/them/their pronouns and has for a while! Genderqueer, enby, non-binary/trans, and just plain ole queer all currently fit. Thanks for respecting this slash for correcting yourself the next time if you make a mistake, and generally for not being shitty and transphobic ? 
This book was chosen by the wonderful Melisa @melisa.reads.it.all. You can follow her on instagram for more reviews of what she's reading and for more book suggestions!
content warning for brief mention of child death
---
These book share multiple POVs, have high fantasy vibes and lots of politicking going on
* we've done episodes for all of these books! but you don't have to take our word for it – go ahead and scroll thru our episodes page 🙂
---
Podcast: Play in new window | Download
Subscribe: RSS
---
As always, we'd love to be in discussion with you, magical people. Drop us a line in the comments or reach out to us on twitter, Instagram (@thelibrarycoven), or via email (thelibraycoven@gmail.com).
Access complete show notes on our website, thelibrarycoven.com.
We really appreciate ratings and reviews on iTunes, Google Podcasts, Spotify, or any other platforms. Help us share the magic by spreading the word about the podcast!
You can support our labor by leaving us a one-time tip on Ko-fi or purchasing books from our Bookshop! Better yet, become a monthly patron via Patreon and you can unlock a bunch of exclusive perks like access to our community of reader-listeners on Discord.
Our cover art is by the talented artist nimsby. The podcast theme song is "Unermerry Academy of Magics" by Augustin C from the album "Fantasy Music", which you can download on FreeMusicArchive.com.
We support #LandBack. The Library Coven is recorded and produced on stolen indigenous land: Arapahoe, Cheyenne, and Ute (Kelly) and Chickasha, Kaskaskia, Kickapoo, Mascoutin, Miami, Mesquaki, Odawa, Ojibwe, Peankashaw, Peoria, Potawatomi, Sauk, and Wea (Jessie)