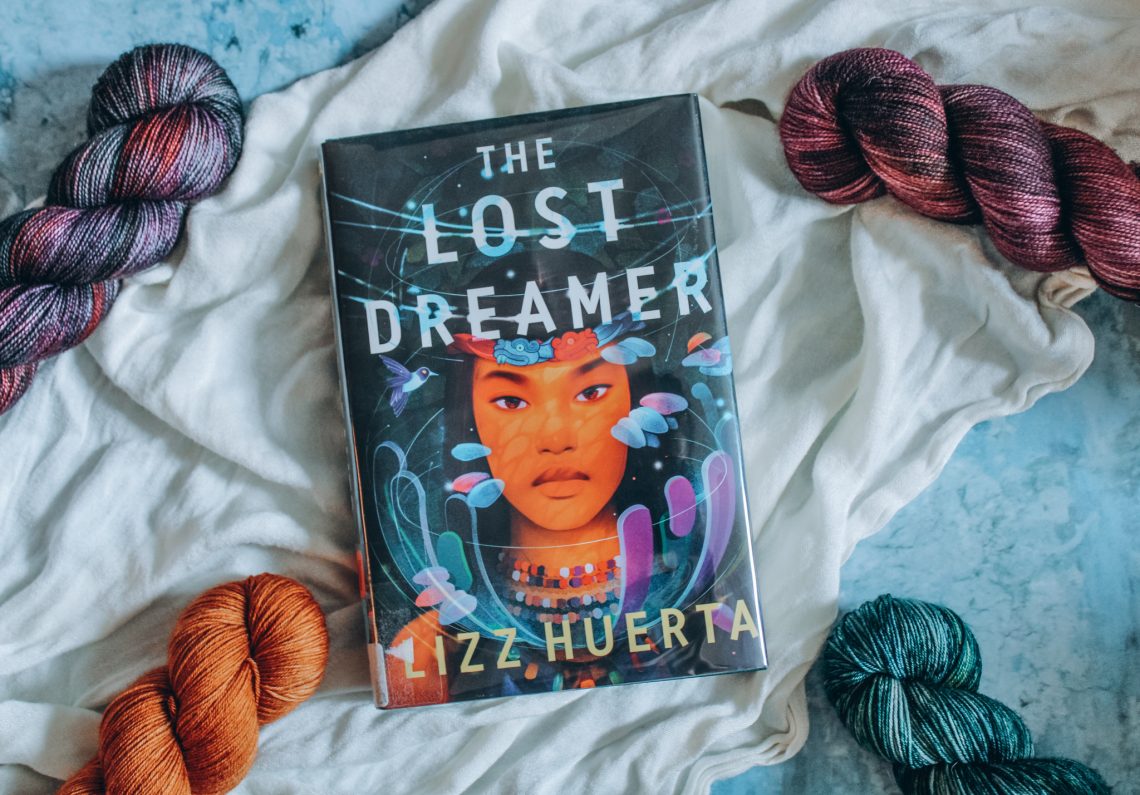 Episode 74: The Lost Dreamer by Lizz Huerta
Our conversation today is about The Lost Dreamer by Lizz Huerta, a transportive fantasy novel that weaves together two perspectives – Indir and Saya – both powerful Dreamers who can access the Dreaming dimension and gain knowledge there. Change is coming to the city of Alcanzeh following the death of an elderly king and the ascent of his violent heir. Indir has a pivotal role to play, while Saya travels and keeps her gifts hidden. There is a whole LOT of talk about chaos in this book, and my notes are a bit chaotic tbh, so let's do this!
---
Recommend if you like…

 

Chosen one stories:

Black Sun

by Rebecca Roanhorse,

Labyrinth Lost

*

by Zoraida Cordova, and

A Blade So Black

*

by L.L. McKinney

The Witcher

TV show  

The Sandman

TV show

Dream Country by Ashaye Brown*
(J later) Moana (for the whales, baby!)
(J later) Tomi Adeyemi and the Children of Blood & Bone series* 
(J later) Black Panther
* we've done several episodes for this series! but you don't have to take our word for it – go ahead and scroll thru our episodes page.
Why did we choose this book? We don't remember 🙂
Whale songs!! The person kelly was referencing is Michaela Harrison. Seriously, her latest blog post alone….no words…so many feelings. Check out this interview with Michaela on the Emergent Strategy Ideation Institute's podcast. And here is a clip of her Whale Whispering work.

The grief of a dream when it abandons, disappoints, fails you. See

this scene

of Abbot Elementary (S 1, E 11) in which the janitor, Mr. Johnson, learns young teacher Gregory that "A dream can be a goal just as much as it can be a distraction."

Ojibwe writer Richard Wagamese:

"All that we are is story. From the moment we are born to the time we continue on our spirit journey, we are involved in the creation of the story of our time here. It is what we arrive with. It is all we leave behind. We are not the things we accumulate. We are not the things we deem important. We are story. All of us. What comes to matter then is the creation of the best possible story we can while we're here; you, me, us, together. When we can do that and we take the time to share those stories with each other, we get bigger inside, we see each other, we recognize our kinship – we change the world, one story at a time…" 
---
Podcast: Play in new window | Download
Subscribe: RSS
---
As always, we'd love to be in discussion with you, magical people. Drop us a line in the comments or reach out to us on twitter, Instagram (@thelibrarycoven), or via email (thelibraycoven@gmail.com).
Access complete show notes on our website, thelibrarycoven.com.
We really appreciate ratings and reviews on iTunes, Google Podcasts, Spotify, or any other platforms. Help us share the magic by spreading the word about the podcast!
You can support our labor by leaving us a one-time tip on Ko-fi or purchasing books from our Bookshop! Better yet, become a monthly patron via Patreon and you can unlock a bunch of exclusive perks like access to our community of reader-listeners on Discord.
Our cover art is by the talented artist nimsby. The podcast theme song is "Unermerry Academy of Magics" by Augustin C from the album "Fantasy Music", which you can download on FreeMusicArchive.com.
We support #LandBack. The Library Coven is recorded and produced on stolen indigenous land: Arapahoe, Cheyenne, and Ute (kelly) and Chickasha, Kaskaskia, Kickapoo, Mascoutin, Miami, Mesquaki, Odawa, Ojibwe, Peankashaw, Peoria, Potawatomi, Sauk, and Wea (Jessie)