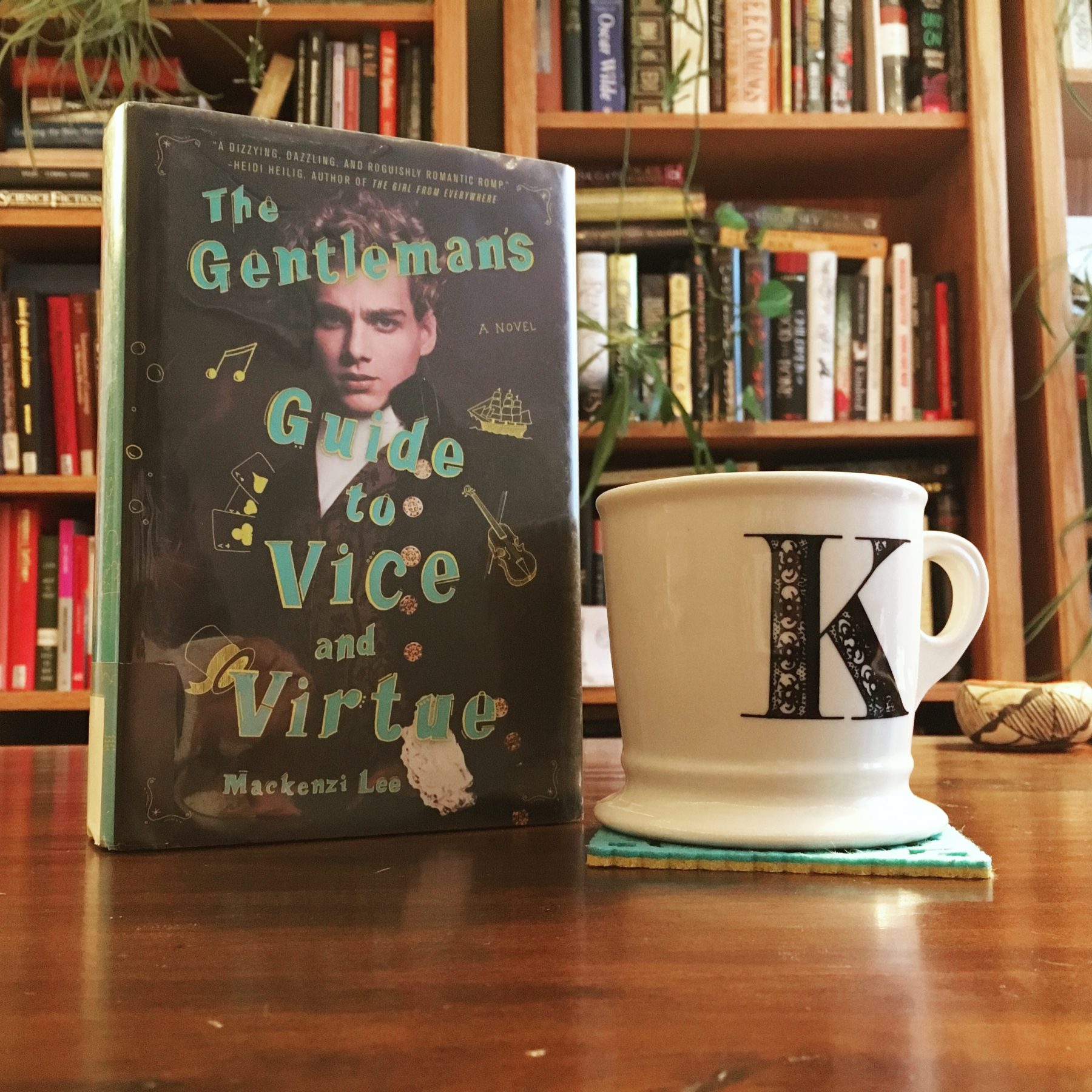 Episode 12: A Gentleman's Guide to Vice and Virtue by Mackenzi Lee
Hello esteemed listeners! We adored A Gentleman's Guide to Vice and Virtue by Mackenzi Lee*!! What a delightful romp of a book*. Below you'll find plenty of links and resources to complement our discussion.
**We want to recognize that Mackenzi Lee has been pretty problematic as a person and author, and we while we did enjoy this book at the time, we will not be reading or podcasting about her books in the future. 
Content Warning: In this episode we discuss emotional and physical abuse as well as addiction.  If you or someone you know are the victim of sexual assault and would like assistance, please call RAINN (Call 800-856-4619 or visit their website for assistance) or if you are a member of the LGBTQIA community in crisis, and would like someone to talk to, please contact The Trevor Project. (1-866-488-7386, text 678678, or visit their website to chat) If you or someone you know are the victims of child abuse, please contact ChildHelp (1-800-422-4453) for assistance. These resources are free and confidential!
---
We mention Monty's internalization of his father's abusive messages. This is, of course, a deeply personal and painful topic. Here are a few perspectives: "The Inner/Internal Abuser" and "Accountability for Internalized Abuse: Moving Closer to Self-love" (BIPOC viewpoint of internalizing messages of various interlocking oppressions). Monty sometimes adopts a "colorblind"** approach to race in his relationship to Percy. Here is an academic deep dive into why "colorblind-racism" upholds white supremacy, and there are many other studies and posts on the topic (such as this one…and this other one…). Ijeoma Oluo's So You Want to Talk About Race and  are some other book-length resources to check out.
** We acknowledge that this term itself is problematic because it is an example of ableist language. PLEASE  learn more about removing such language from your vocabulary. Here's a resource to begin the work.
White saviorism also comes into play with Monty. Here is Teju Cole's discussion of the White-Savior Industrial Complex and an incisive callout of "volunteer" trips to "Africa" by Chidera Ihejerika. For more about this topic, we highly recommend following and supporting No White Saviors. White fragility also rears its ugly head (I mean…when doesn't it??). Robin DiAngelo's White Fragility: Why It's So Hard for White People to Talk About Race is a must-read. It even comes with a reading group guide!! We fully support Felicity going after that spinster life. Episode 2.3 of Secret Feminist Agenda, one of K's fave podcasts, tackles this issue, as does Briallen Hopper's piece "On Spinsters". There's so much to say about disability and illness and cure as they show up in the novel. K reads from the description of Brilliant Imperfection by Eli Clare. For real, not-at-all-ficticious footage of J eating a magical, alchemical heart, click here. Good, ole Wikipedia has much more information on the deplorable history of sodomy laws in the United States. Lawrence v. Texas was the Supreme Court Case that struck down all sodomy laws in the United States…and that was only in 2003. WTF. Yay for bi visibility! But that's not really the norm. The Bisexual Resource Center has numerous resources, especially pertaining to Biphobia and Bi Erasure. Here's a longer piece about bi representation on TV specifically.
---
Podcast: Play in new window | Download
Subscribe: RSS
---
Transcript to come Spring 2021
---
As always, we'd love to be in discussion with you, magical folx. Post or tweet about the show using #criticallyreading. Let us know what you think of the episode, anything we missed, or anything else you want us to know by dropping a line in the comments or reaching out to us on twitter or Instagram (@thelibrarycoven), or via email (thelibraycoven@gmail.com). You can also check out the show notes on our website, thelibrarycoven.com.
We really appreciate ratings and reviews on iTunes, Google Podcasts, Spotify, or any other platforms. Help us share the magic by spreading the word about the podcast!
Please support our labor by leaving us a one-time tip on Ko-fi or purchasing books from our Bookshop! Even better yet, become a monthly patron via Patreon and you can unlock a bunch of exclusive perks like mini-sodes, bonus episodes, and access to our community of reader-listeners on Discord.
The podcast theme song is "Unermerry Academy of Magics" by Augustin C from the album "Fantasy Music", which you can download on FreeMusicArchive.com.
JK, it's magic is recorded and produced on stolen indigenous land: Arapahoe, Cheyenne, and Ute (Kelly) and Chickasha, Kaskaskia, Kickapoo, Mascoutin, Miami, Mesquaki, Odawa, Ojibwe, Peankashaw, Peoria, Potawatomi, Sauk, and Wea (Jessie)
You can support Indigenous communities by donating to Mitakuye Foundation, Native Women's Wilderness, or the Navajo Water Project. These suggested places came from @lilnativeboy