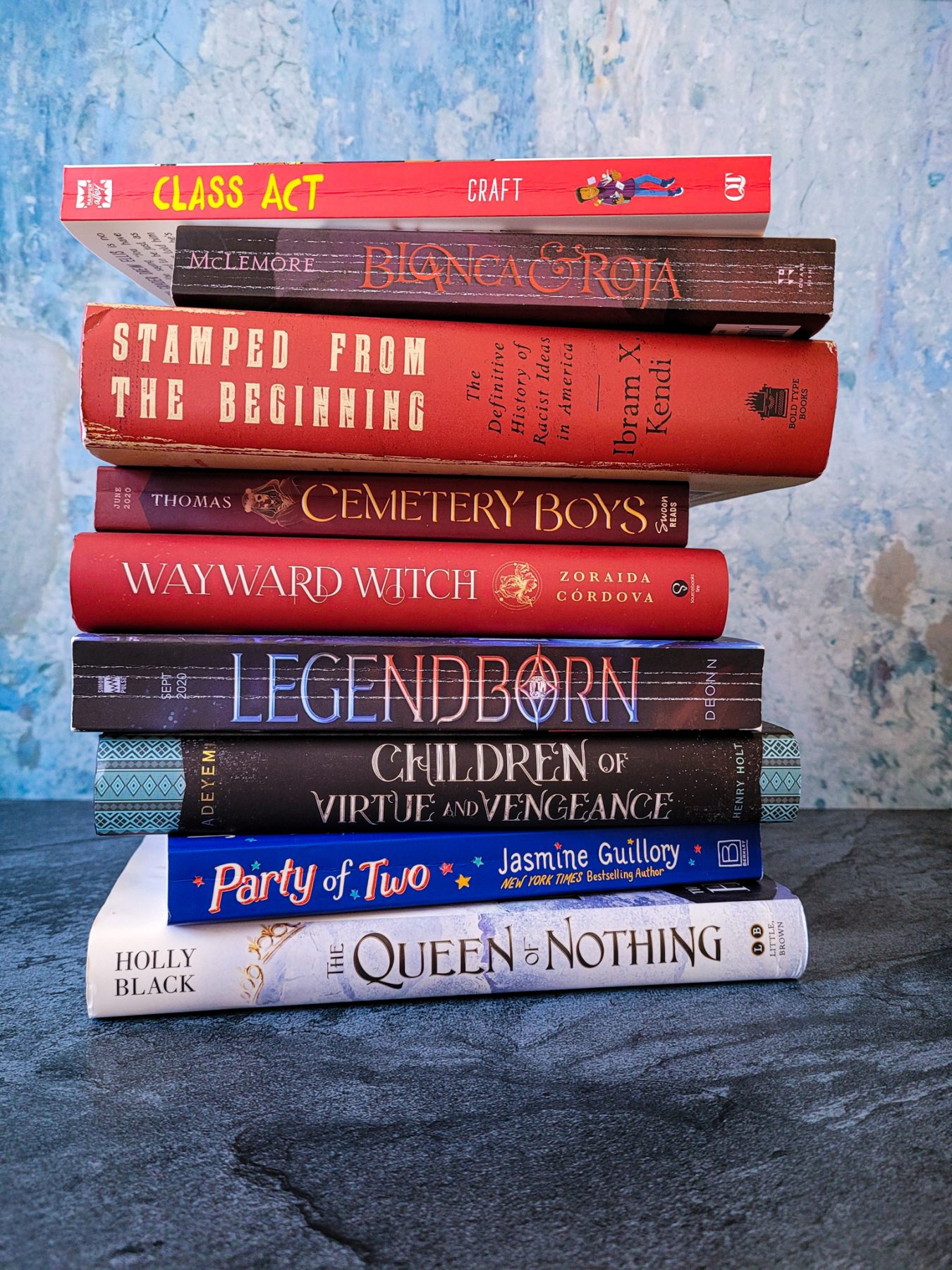 Let's take a look back at all the wonderful things we loved in this shit show of a year– most of them book-related, although we chat about film/TV a fair amount too. We want to share our favs with y'all in the hopes of spreading a bit more joy around. Please reach out and let us know yours as well! 
We know this time of year is filled with wrap ups, lists, etc. (hell, we're complicit), which, for some, can be rough to wade through. Take care of yourselves and feel free to skip this one if that's the case for you. We'll be back in 2021 with more book discussions. onto the notes! 
---
The Library Coven: 2020 by the numbers
1 rebrand/rename (lol, thanks for sticking with us through it and to be clear, fuck TERFs forever)
25 episodes
14 books
10 GBBO episodes
2 full-length bonus episodes (Umbrella Academy & 2 years of podcasting)
1 year-in-review recap episode
20 hours (1,173 minutes) of produced episode audio, which breaks down into…

approx. 80 hours of editing audio and writing show notes (about 4x as long as the episode)
Each of us spends about 1.5-2 hours prepping our episode scripts = 30 ish hours
Who knows how many hours of reading/listening

Total pages read for podcast books = 6,946 [average 496 pages/book]
Fiction books mentioned in the episode (alphabetical by author last name)
Non-fiction books mentioned in the episode (alphabetical by author last name)
TV shows mentioned
Movies!
---
Podcast: Play in new window | Download
Subscribe: RSS
---
Transcript to come Spring 2021
---
As always, we'd love to be in discussion with you, magical folx. Post or tweet about the show using #criticallyreading or #thelibrarycoven. Let us know what you think of the episode, anything we missed, or anything else you want us to know by dropping a line in the comments or reaching out to us on twitter or Instagram (@thelibrarycoven), or via email (thelibraycoven@gmail.com). You can also check out the show notes on our website, thelibrarycoven.com.
We really appreciate ratings and reviews on iTunes, Google Podcasts, Spotify, or any other platforms. Help us share the magic by spreading the word about the podcast!
Please support our labor by leaving us a one-time tip on Ko-fi or purchasing books from our Bookshop! Even better yet, become a monthly patron via Patreon and you can unlock a bunch of exclusive perks like access to our community of reader-listeners on Discord.
The podcast theme song is "Unermerry Academy of Magics" by Augustin C from the album "Fantasy Music", which you can download on FreeMusicArchive.com.
The Library Coven is recorded and produced on stolen indigenous land: Arapahoe, Cheyenne, and Ute (Kelly) and Chickasha, Kaskaskia, Kickapoo, Mascoutin, Miami, Mesquaki, Odawa, Ojibwe, Peankashaw, Peoria, Potawatomi, Sauk, and Wea (Jessie)
#LandBack. You can support Indigenous communities by donating to Mitakuye Foundation, Native Women's Wilderness, or the Navajo Water Project. These suggested places came from @lilnativeboy.