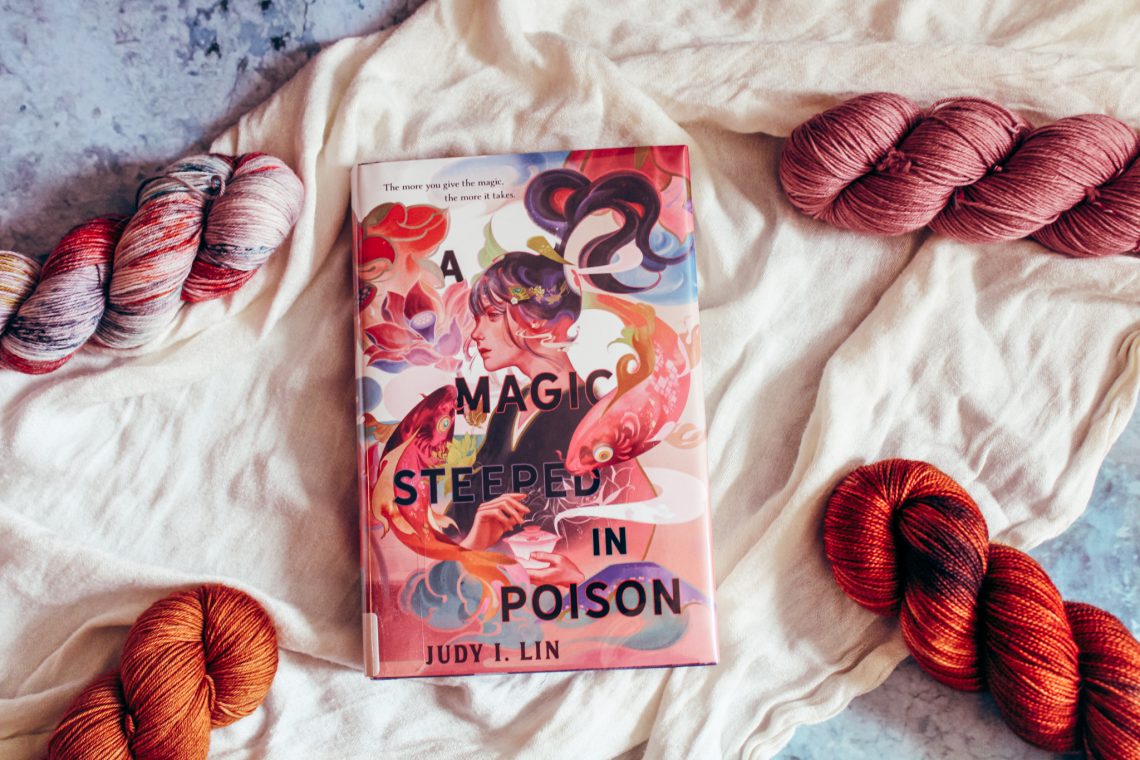 Episode 83: A Magic Steeped in Poison by Judy I. Lin
In this penultimate (!) episode of season 5, we're discussing A Magic Steeped in Poison by Judy I. Lin. The novel tells the story of Ning, a young girl who is headed to the capital to compete to become the empire's new master in the magic and art of tea making. Ning has an ulterior motive, hoping to gain the princess's favorite to potentially save Ning's older (and currently poisoned) sister. There are lovely gardens and amazing sensory descriptions that captivated both of us. Not to mention it has one of the most BEAUTIFUL covers! 
Please consider supporting this work on Patreon for early episodes and a direct line to J & k via the podcast Discord. 
---
Recommend if you like…

any kind of story with like a competition to find the best… whatever. 

Perhaps books in the

 Grishaverse

series by Leigh Bardugo (J agrees with this suggestion from the book's marketing copy)

Gen-Mai Cha is the tea Jessie mentions
Here is a helpful tea resource: Chinese Teas 101 
---
Podcast: Play in new window | Download
Subscribe: RSS
---
As always, we'd love to be in discussion with you, magical people. Reach out to us on Instagram (@thelibrarycoven) or via email (thelibraycoven@gmail.com).
Access complete show notes on our website, thelibrarycoven.com.
We really appreciate ratings and reviews on iTunes, Google Podcasts, Spotify, or any other platforms. Help us share the magic by spreading the word about the podcast!
You can support our labor by leaving us a one-time tip on Ko-fi or purchasing books from our Bookshop! Better yet, become a monthly patron via Patreon and you can unlock a bunch of exclusive perks like access to our community of reader-listeners on Discord.
Our cover art is by the talented artist nimsby. The podcast theme song is "Unermerry Academy of Magics" by Augustin C from the album "Fantasy Music", which you can download on FreeMusicArchive.com.
We support #LandBack. The Library Coven is recorded and produced on stolen indigenous land: Arapahoe, Cheyenne, and Ute (kelly) and Chickasha, Kaskaskia, Kickapoo, Mascoutin, Miami, Mesquaki, Odawa, Ojibwe, Peankashaw, Peoria, Potawatomi, Sauk, and Wea (Jessie)