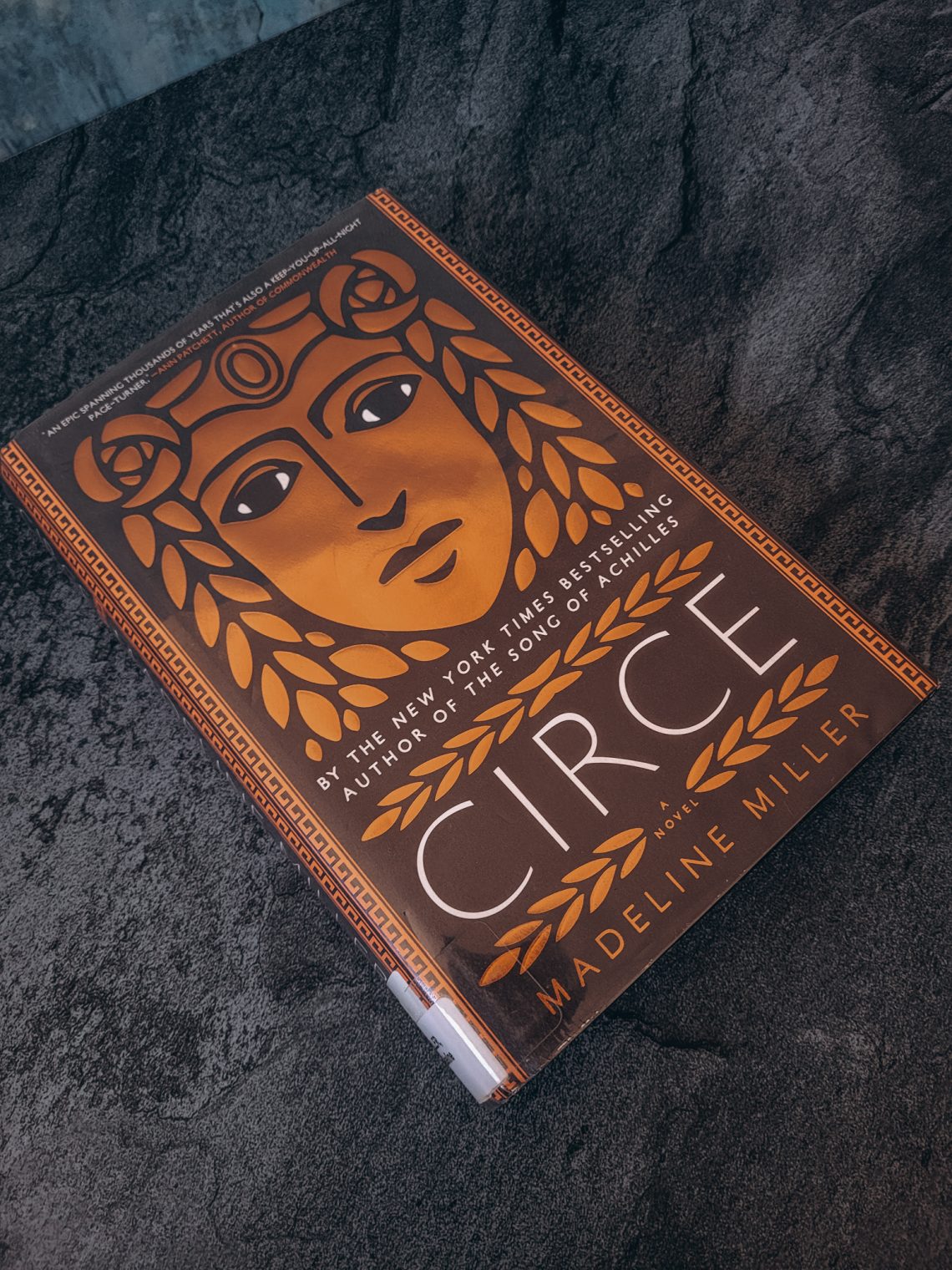 Episode 63: Circe by Madeline Miller
Dearest coven, this episode comes on the recommendation of J's good friend and podcast Patron, Deanna! We dig into the novel Circe by Madeline Miller, which is a retelling of the Greek Circe's story from being born half-nymph half god… are nymphs also gods?…idk…to her exile on Aiaiya, her love life and lots of other things. Normally we'd say chaos ensues, but there's not too much in this novel.
Also, this book is a book for adults, although a mature young adult might enjoy it as well.
Content warning for this episode and the book for discussions of sexual assault
We will be preparing for our next season soon! If you want to make suggestions for which books we read, consider joining our patreon, which you can do for as little as $1 a month!
onto the show notes!
---
Recommend if you like…

Song of Achilles by Madeline Miller
Lore Olympus by Rachel Smythe (graphic novel and webtoon) 
** at the time of recording this episode, Jessie hadn't read Lore Olympus, but she has now! check out her Lore Olympus review on our instagram

the Greek mythology book that Jessie references is Edith Hamilton's Mythology: Timeless Tales of Gods and Heroes
 Dr. Chanda Prescod-Weinstein's book is The Disordered Cosmos: A Journey into Dark Matter, Spacetime, and Dreams Deferred 
We talk about the importance of oral storytelling and mention several other authors we've read for the show, including Sabaa Tahir, SA Chakraborty, and Rebecca Roanhorse. If you want to brows more of our 60+ reviews, go to the episodes page of our website!
shoutout to our patron Grey! we mention them in our discussion of weaving, spinning, knitting, fiber arts, etc. Oh, and it's only a matter of time until kelly gets a loom.
---
Podcast: Play in new window | Download
Subscribe: RSS
---
As always, we'd love to be in discussion with you, magical people. Drop us a line in the comments or reach out to us on twitter, Instagram (@thelibrarycoven), or via email (thelibraycoven@gmail.com).
Access complete show notes on our website, thelibrarycoven.com.
We really appreciate ratings and reviews on iTunes, Google Podcasts, Spotify, or any other platforms. Help us share the magic by spreading the word about the podcast!
You can support our labor by leaving us a one-time tip on Ko-fi or purchasing books from our Bookshop! Better yet, become a monthly patron via Patreon and you can unlock a bunch of exclusive perks like access to our community of reader-listeners on Discord.
Our cover art is by the talented artist nimsby. The podcast theme song is "Unermerry Academy of Magics" by Augustin C from the album "Fantasy Music", which you can download on FreeMusicArchive.com.
We support #LandBack. The Library Coven is recorded and produced on stolen indigenous land: Arapahoe, Cheyenne, and Ute (Kelly) and Chickasha, Kaskaskia, Kickapoo, Mascoutin, Miami, Mesquaki, Odawa, Ojibwe, Peankashaw, Peoria, Potawatomi, Sauk, and Wea (Jessie)