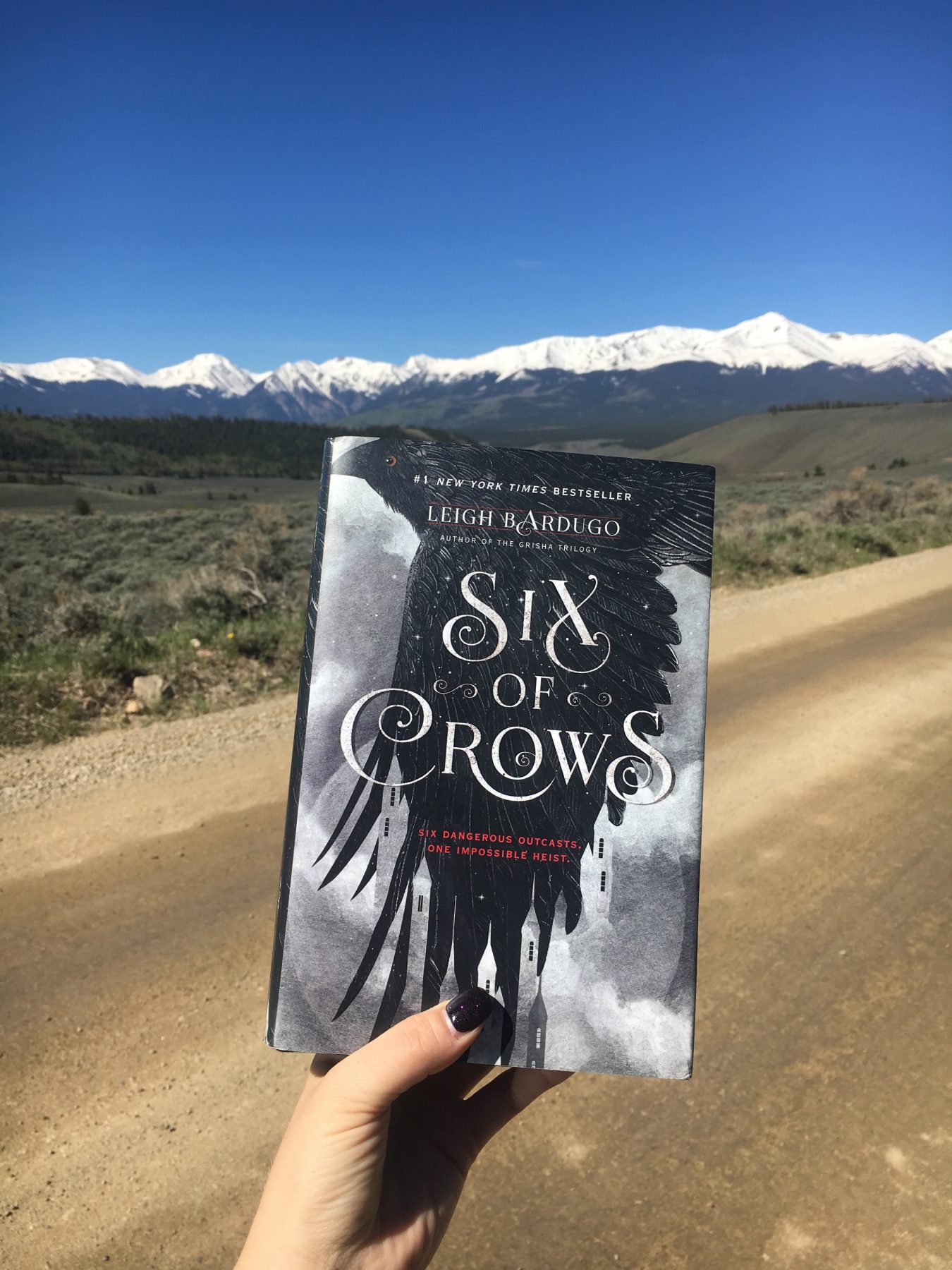 Episode 22: Six of Crows by Leigh Bardugo
This fortnight we're discussing Six of Crows by Leigh Bardugo. The first book in the Six of Crows duology and the fourth book in the Grishaverse series. We discussed a wide range of topics including slavery, sex work, and stereotypes of different cultures.
Content warning: In this episode we discuss sexual harassment, sex slavery, and childhood trauma/violence
We promised resources for those who might need them. Please get help if you need it:
---
There are a few Game of Thrones spoilers in this episode (for the TV show).
We talked a lot about the opioid epidemic in the U.S, and there is a lot of information about it out there, so we wanted to provide more context about confronting the epidemic and states taking legal action against the people making the drugs.
More information on the Sackler family and their extreme wealth
Last Week Tonight episode about the opioid crisis and Sackler family's responsibility for it
There are three John Oliver videos about the tax breaks churches get and how those can be used for many different things. I recommend watching them in this order: Televangelists, Our Lady of Perpetual Exemption, and Our Lady of Perpetual Exemption Final Update
The symptoms of Haphephobia, or fear of being touched, which we see presented in Kaz
Black Lives Matter has resources, information about how you can help, and how to donate to their cause
The history of the Romani people and common stereotypes that wee see play out in the story
Leigh Bardugo suffers from osteonecrosis, which came up in our discussion of her depiction of Kaz, but was also mentions in the acknowledgements
Patriot Act with Hasan Minhaj episode about the wide reach of gun into other countries
Information on dyslexia and dysgraphia
If you haven't seen it, watch the movie Dope
Reparations have been coming up a bunch in episodes and in the news. Ta-Nehisi Coats brought reparations back into the national discussion in 2014 in his work for The Atlantic. Now Democratic candidates are deciding where they stand on the issue.
A bit of history on the difference between slaves and indentured servants. Turns out there may have been some difference initially, but not for long.
There is gambling in Amsterdam, and the profits go to the state. Not so different from Ketterdam after all!
There is a ton of research and talk out there about confusing sex work with sex trafficking (they are not the same thing), as well as a debate as to whether sex work should be legalized, decriminalized, or remain illegal. JK, It's Magic is a sex positive podcast, which means we support those who choose sex work, because sex work is work. But we also believe this discussion really needs include those who are doing that work to see what they want and need from us as a society.
---
Podcast: Play in new window | Download
Subscribe: RSS
---
Transcript to come Spring 2021
---
As always, we'd love to be in discussion with you, magical folx. Post or tweet about the show using #criticallyreading. Let us know what you think of the episode, anything we missed, or anything else you want us to know by dropping a line in the comments or reaching out to us on twitter or Instagram (@thelibrarycoven), or via email (thelibraycoven@gmail.com). You can also check out the show notes on our website, thelibrarycoven.com.
We really appreciate ratings and reviews on iTunes, Google Podcasts, Spotify, or any other platforms. Help us share the magic by spreading the word about the podcast!
Please support our labor by leaving us a one-time tip on Ko-fi or purchasing books from our Bookshop! Even better yet, become a monthly patron via Patreon and you can unlock a bunch of exclusive perks like mini-sodes, bonus episodes, and access to our community of reader-listeners on Discord.
The podcast theme song is "Unermerry Academy of Magics" by Augustin C from the album "Fantasy Music", which you can download on FreeMusicArchive.com.
JK, it's magic is recorded and produced on stolen indigenous land: Arapahoe, Cheyenne, and Ute (Kelly) and Chickasha, Kaskaskia, Kickapoo, Mascoutin, Miami, Mesquaki, Odawa, Ojibwe, Peankashaw, Peoria, Potawatomi, Sauk, and Wea (Jessie)
You can support Indigenous communities by donating to Mitakuye Foundation, Native Women's Wilderness, or the Navajo Water Project. These suggested places came from @lilnativeboy