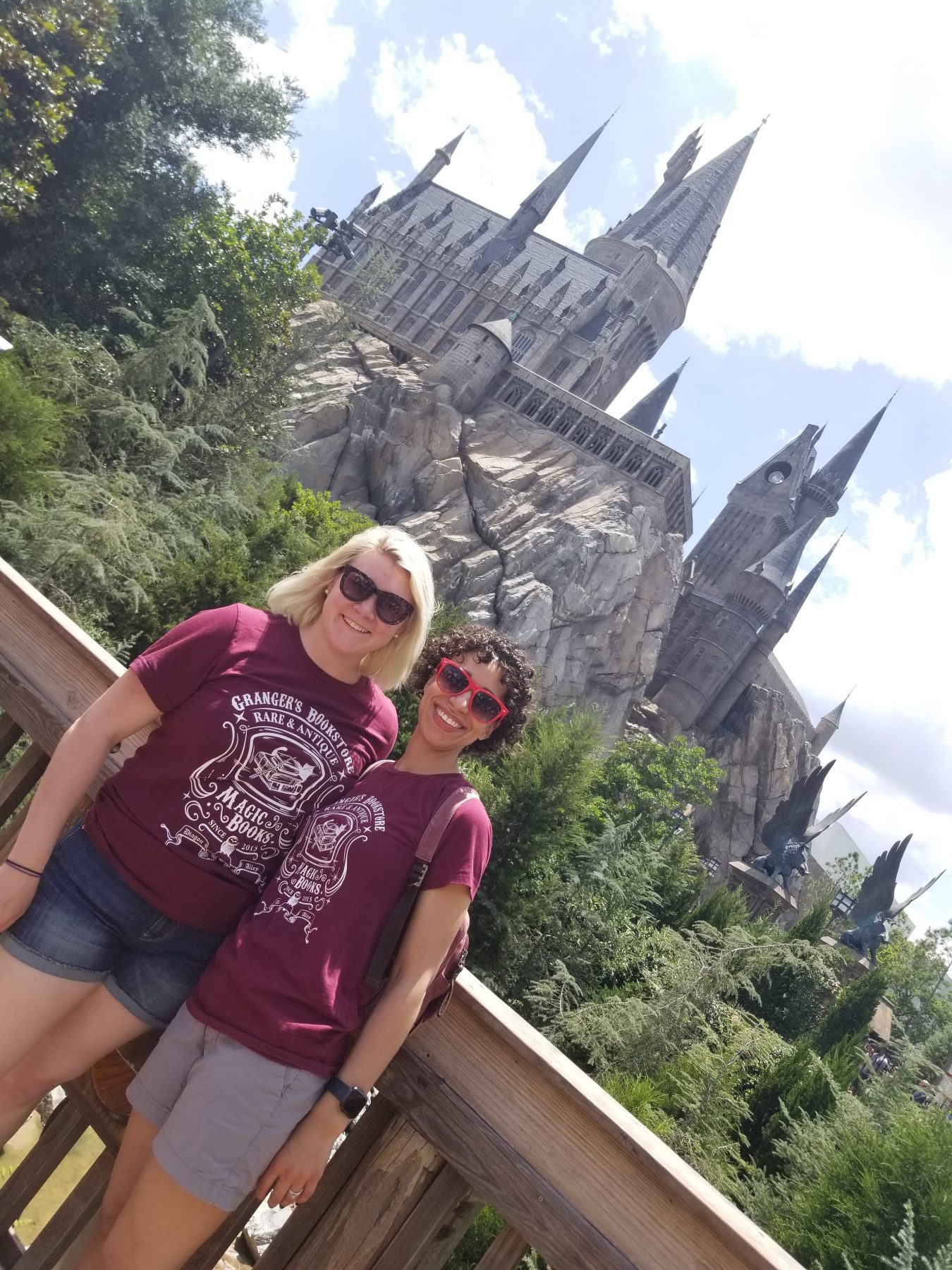 Happy New Year! With 2020 upon us, we wanted to take a look back at 2019. In this very special episode, we're looking back at some of our favorite books, TV shows, movies, and other things from 2019, and talking about what we're looking forward to in 2020. We'd love to hear about your favs from the year and what you're looking forward to in the upcoming year! Hit us up on twitter or Instagram!
We put a lot of work into this podcast this year. K crunched some numbers! Please consider supporting our labor by leaving us a one-time tip on Ko-fi. Even better yet, become a monthly patron via Patreon and you can unlock a bunch of exclusive perks like mini-sodes, bonus episodes, and access to our community of reader-listeners on Discord. You can also show your support by rating and reviewing the show!
If you are trying to find out what we're reading next, you can find our schedule under Future Episodes, you can find past episodes there as well, or on the Episodes page. We also have a bright and shiny FAQ page! You can find the interview episodes for J & K here.
We're going to link to all the things we talked about in the episode below (mostly books and TV shows), but a quick warning that there are spoilers for ACOMAF and Coco in this episode. We also mentioned a Crooked Kingdom episode that we planned to have out before now, but it will be headed your way soon!
---
Follow JK, It's Magic on Goodreads (and Jessie, too!) to keep up with our ever growing TBR
Books J loved this year that were not for the podcast: Red, White & Royal Blue by Casey McQuiston and The Proposal by Jasmine Guillory
We've gotten photos for the cast of the Grishaverse series, and Ben Barnes playing the Darkling may be the reason J jumps to K's Darkling ship
The problem(s) with Cassandra Clare – this article really lays out a lot of the issues at play, so you can decide how you feel about it all for yourself
Books we can't wait to read in 2020: Children of Virtue and Vengeance, Queen of Nothing, Wayward Son, Gods of Jade and Shadow, and The Gilded Ones (we will be reading almost all of these in the coming season! Except for one – see issues with Rainbow Rowell here)
Dear Martin by Nic Stone, and the tweet about the books she gives her kids (I had to scroll a lot to find this for ya'll!)
Robin DeAngelo's White Fragility is a must read! We're linking to the book, paper, video, and resources
When Dimple Met Rishi by Sandhya Menon
Learn more about Macmillan's embargo on ebooks and learn what you can do to help
Favorite nonfiction books this year: Care Work by Leah Lakshmi Piepzna-Samarsinha, anything by Adrienne Maree Brown, The Origin of Others by Toni Morrison, Feminism for the 99%: A Manifesto by Cinzia Arruzza, Tithi Bhattacharya, and Nancy Fraser, Am I Dying by Christopher Kelly, White Fragility by Robin DiAngelo, and We Were Eight Years in Power by Ta-Nehasi Coates
Favorite shows: Great British Bake Off, Fleabag, Dear White People, Insecure, You're the Worst, Peaky Blinders, The Punisher, Daredevil, Jessica Jones, The Crown, Speechless, Killing Eve, Steven Universe, She-Ra and the Princess of Power, It's Always Sunny in Philadelphia, Explained, Sex Education, and Chilling Adventures of Sabrina
Favorite Movies: How to Train Your Dragon: The Hidden World, Spider-Man Far From Home, Jojo Rabbit, Hunt for the Wilderpeople, Thor Ragnarok, What We Do in the Shadows, Endgame, Downton Abbey
Can't wait to see movies: Us, Hustlers, Photograph, Frozen II
You can get Disney Plus free for a year if you have Verizon and have an unlimited plan
J is over the moon about the MCR return!
That's all we've got for you! What are you looking forward to in the coming year? What have been your favorite books and movies? Drop us a line on twitter or Instagram.
---
Podcast: Play in new window | Download
Subscribe: RSS
---
Transcript to come Spring 2021
---
As always, we'd love to be in discussion with you, magical folx. Post or tweet about the show using #criticallyreading. Let us know what you think of the episode, anything we missed, or anything else you want us to know by dropping a line in the comments or reaching out to us on twitter or Instagram (@thelibrarycoven), or via email (thelibraycoven@gmail.com). You can also check out the show notes on our website, thelibrarycoven.com.
We really appreciate ratings and reviews on iTunes, Google Podcasts, Spotify, or any other platforms. Help us share the magic by spreading the word about the podcast!
Please support our labor by leaving us a one-time tip on Ko-fi or purchasing books from our Bookshop! Even better yet, become a monthly patron via Patreon and you can unlock a bunch of exclusive perks like mini-sodes, bonus episodes, and access to our community of reader-listeners on Discord.
The podcast theme song is "Unermerry Academy of Magics" by Augustin C from the album "Fantasy Music", which you can download on FreeMusicArchive.com.
JK, it's magic is recorded and produced on stolen indigenous land: Arapahoe, Cheyenne, and Ute (Kelly) and Chickasha, Kaskaskia, Kickapoo, Mascoutin, Miami, Mesquaki, Odawa, Ojibwe, Peankashaw, Peoria, Potawatomi, Sauk, and Wea (Jessie)
You can support Indigenous communities by donating to Mitakuye Foundation, Native Women's Wilderness, or the Navajo Water Project. These suggested places came from @lilnativeboy